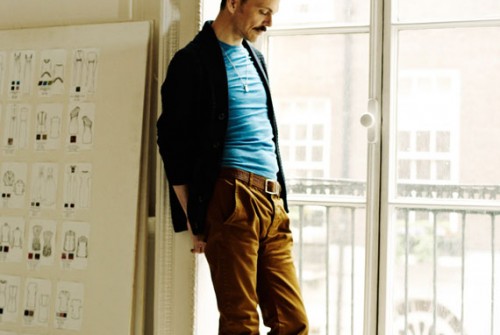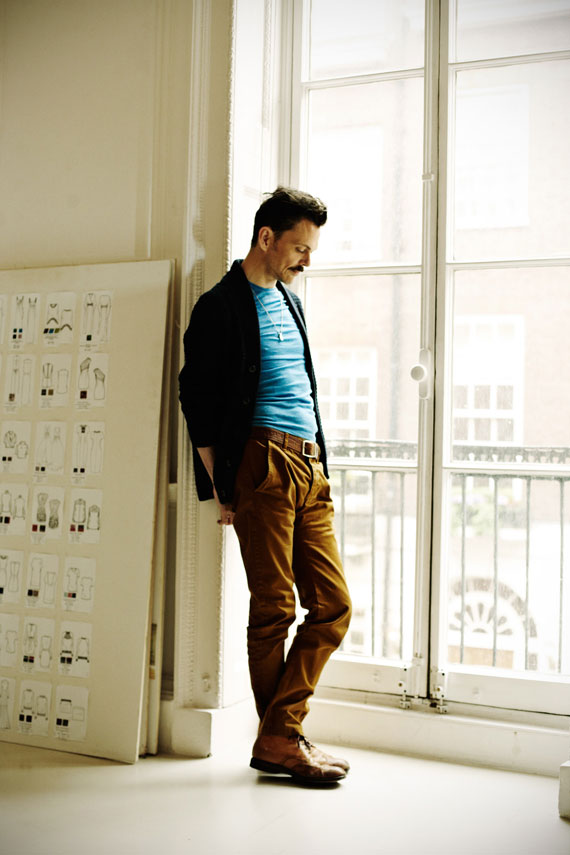 "My design philosophy is to make women feel like peacocks", Matthew Williamson told Teen Vogue in 2009. And, as I sat waiting to interview this incredible creative I looked to my right. In the metallic chair next to me sat a cushion with an almost life sized peacock – feathered, plump, and alive with colour. I knew I was in the right place.
Last month whilst in London I interviewed this talented designer with the goal of finding out more about him, the history of his brand and, moving forward, what comes next.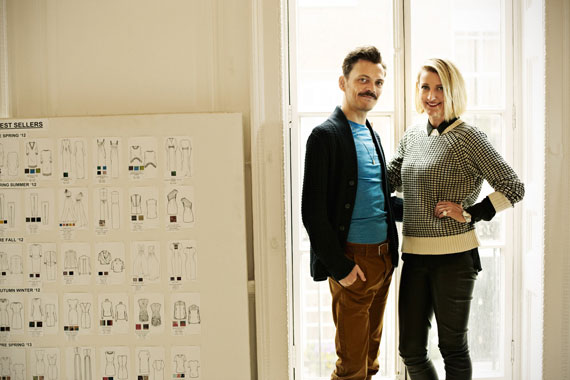 Claire: Congratulations on your 15-year anniversary. You have created truly spectacular designs over your career. What can we expect to see next?
Matthew: Thank you. It was a real milestone for the brand and it gave me a chance to reflect on the journey to date as well as an opportunity to focus on where I wanted to go. The next chapter for me is about adding new layers to the brand but also retaining its DNA. For my autumn/winter' 13
collection I wanted to take a fresh perspective and played with a new silhouette – there was a lot more tailoring and different proportions like the mid-length wrap skirts and oversized tops. It's an exciting time for the brand – this season sees the debut of my new leather bag collection and collaboration with British knitwear brand, Ballantyne. Additionally, I am also working on a wallpaper and furnishing fabric line with Osborn and Little.
Claire: Can you pinpoint the one defining moment in your career which has led you to where you are?
Matthew: Looking back, there have been a handful of pivotal moments which have been instrumental in creating the story of the brand. Starting with the moment I met my best friend and CEO, Joseph Velosa to the moment I sent the first samples through to Plum Sykes at British Vogue. These small events at the beginning really created the initial momentum for the brand.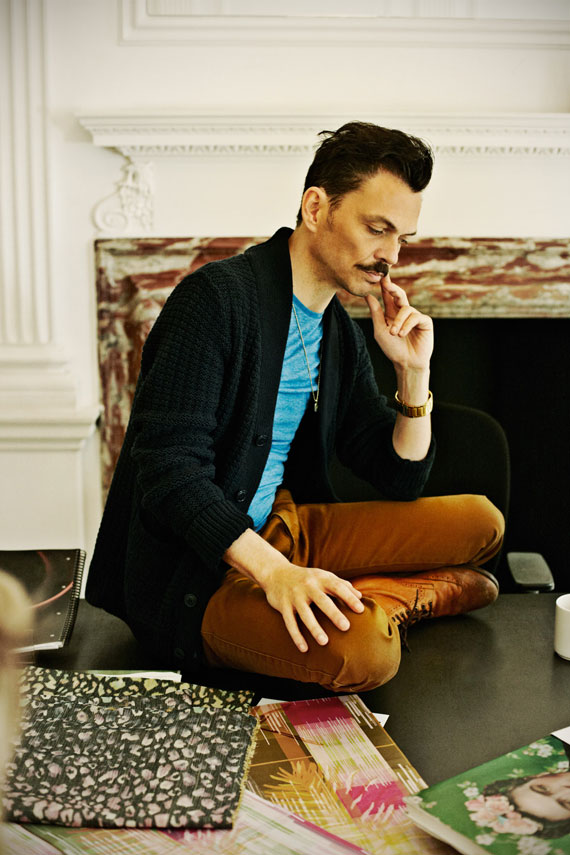 Claire: Who is the Matthew Williamson woman?
Matthew: My collections have always been more about an attitude and an idea. I am drawn to a certain insouciant but down-to-earth spirit and that often comes through in my designs. There isn't a quintessential Matthew Williamson woman and the customers I meet in my Mayfair store are a real testament to this; they come from all walks of life and there is a real range in terms of age, ethnicity and lifestyles. Ultimately, I like to think they are drawn to my pieces because it makes them feel beautiful and they can have fun in them.
Claire: What are two things every (stylish) woman should own?
Matthew: A good pair of sunglasses to cover all manner of sins and a great pair of shoes.
Claire: What has been your favourite collection to date and why?
Matthew: Asking a designer to pick their favourite collection is like asking a mother to pick her favourite child. I know how hard I've worked for each one and each remains special to me in some way. I must admit though that I probably always favour the newest collection.
Claire: Who, or what influences your design each season? How do you create such beautiful, yet different collection time after time?
Matthew: As a designer my mind never really stops. It is constantly whirring and taking in ideas. I often draw inspiration from nature, art and global influences in my collection. But I also find a lot of great ideas in London, as it is such an international hub.
Claire: Who is Matthew Williamson (the man, not the designer)? How would you describe yourself in 5 words?
Matthew: Perfectionist, humorous, meticulous, energetic, optimistic.
Claire: What is your most played song on your iPod/ computer?
Matthew: Right now I think it's probably Daft Punk's, Get Lucky or something from Haim.
Claire: Finish this sentence. My perfect holiday is…
Matthew: Somewhere quite simple; sun, space, time. Good food and friends – the ultimate luxury.
wil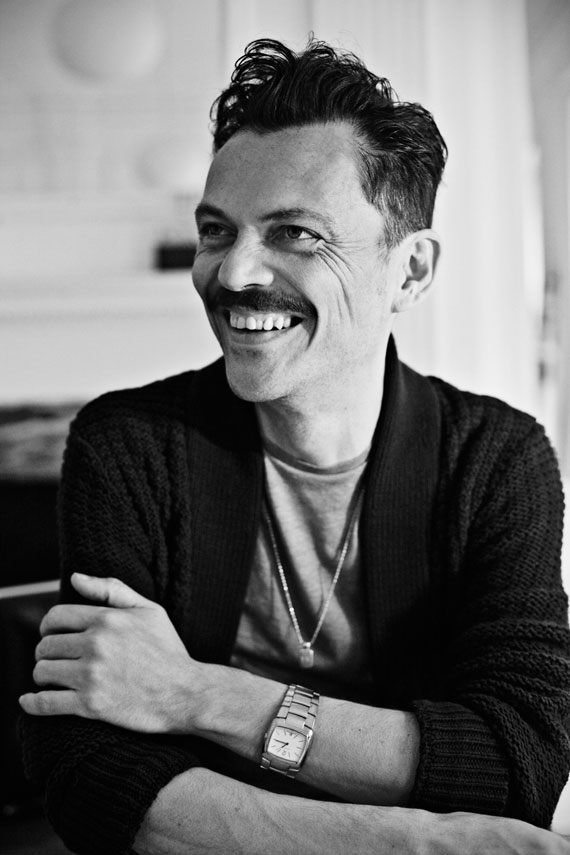 Claire: What is your definition of style?
Matthew: Style is more of an attitude and idea. Coco Chanel summed it up perfectly when she said 'Fashion comes and goes but style lasts forever'.
Claire: What is your perception of the style in Australia compared to that of our English friends?
Matthew: When I think of style I immediately think of women like Yasmin Sewell, who know how to push the boundaries but have lots of fun with fashion. There seems to be a lot happening at the moment in terms of Australian fashion – it's exciting as there's lots of new ideas and emerging talent coming out who are really garnering a lot of international attention.
Claire: Can you tell me the story behind your beautiful neckpiece?
Matthew: When I was a baby my mum had a pendant around her neck, like a little disk with her initials. And there are loads of pictures of me as a baby with it in my mouth. So when I turned 40 last year she bought me this. It's like a version of hers 'end of a new, love forever'. I can't take it off.
Claire: And the watch?
Matthew: The watch is from my business partner Joseph. When we first met (when I was 18) he bought me this watch and it's not particularly anything but I loved it. It's so rare that you get something given, that you're like; I love it! Anyway, long story short, I went to Sicily a year and a half ago and I stayed in quite a nice hotel, and I usually take my watch off before I go to sleep. So I put it beside the bed and went down for breakfast. I came back up and it was gone. I was literally in floods of tears because it's more about him and it's sentimental. Anyway, months and months went by and then I turned 40 and on the night of my birthday he went, "there you go, happy birthday", and I opened it and it was the watch. He had found another one off eBay.
As seen on Vogue.com.au : Spy Style