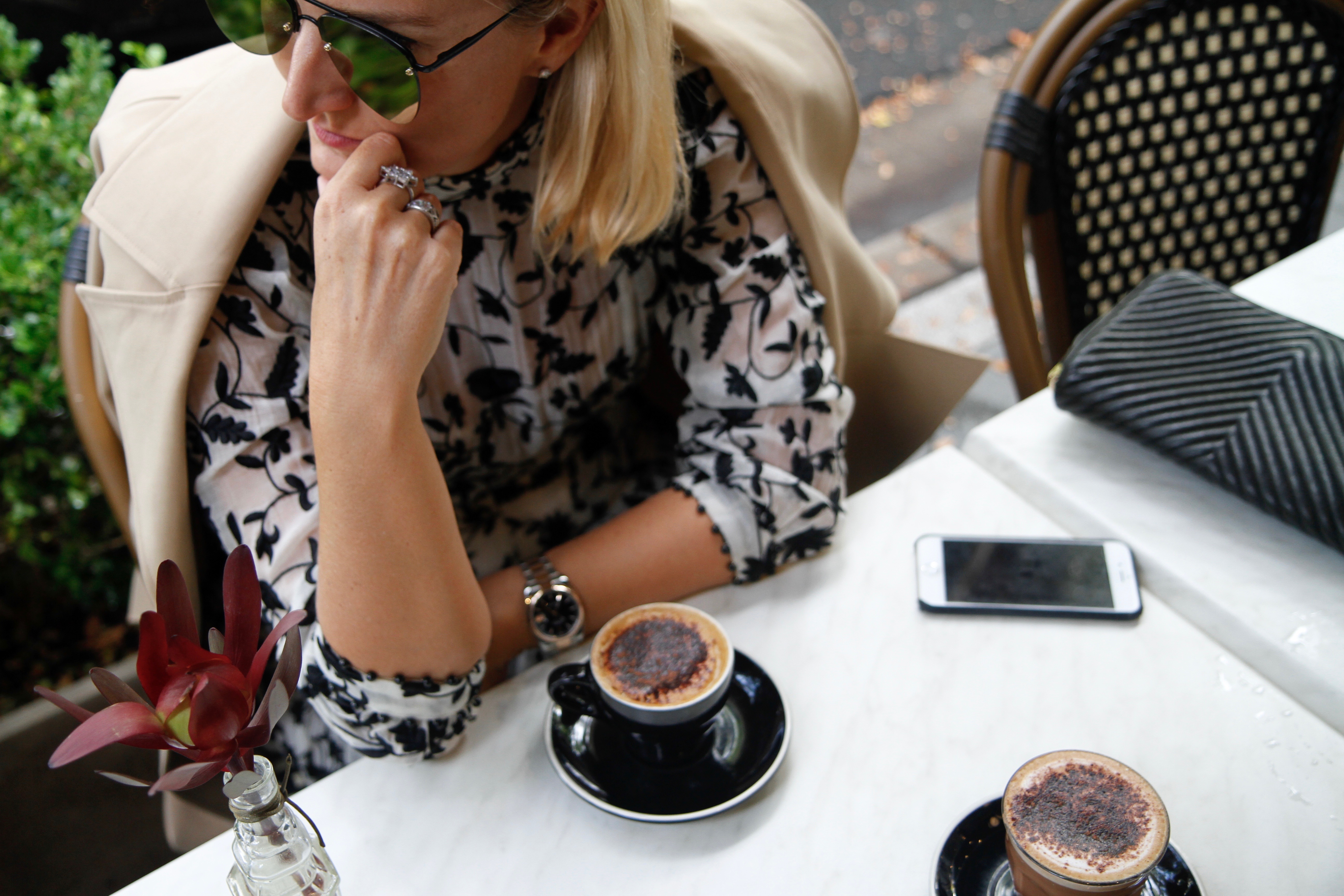 It's no secret that when we make an effort in how we dress, we look good and that in turn this makes us feel good. And how much do we love a great retail hit and injecting new pieces into our wardrobe? So much!
This is where I'm at now. I don't necessarily NEED any new clothes (as my daughters keep telling me) but I do want them. It's a new season. It's time to update my wardrobe and I just need a fresh injection into my rotation.
When it comes to dressing I'd prefer to have really great pieces and wear them different ways rather and create new ouftifs with the remained of my wardrobe rather than having 100 different outfits that are just worn as they hang. (How boring!).
The goal for this post is : How to inject your wardrobe with a style that is fashion editor worthy. The simple notion when it comes to our personal style, is we are reflecting the image of who we are. Sometimes that may take planning and sometimes it doesn't. But at the end of the day by knowing who you are and what you like, you're not just being true to yourself. You're reflecting who you are on the inside – outside. (Deep for a Monday morning .. ) It's about showing yourself respect and loving yourself. And Macquarie Centre's AW campaign is all about that.
These are some simple styling tricks I use to up-style my look. When I want my outfits to look different to the last time I wore them, by making a few tweaks, the transition happens effortlessly.
Here are some simple tips.
Love the nautical trend? Me too: Talking to the nautical trend (minus a stripe) I love wearing each of these pieces casually and dressed down. Here I want to wear them dressed up so I can also wear them to work.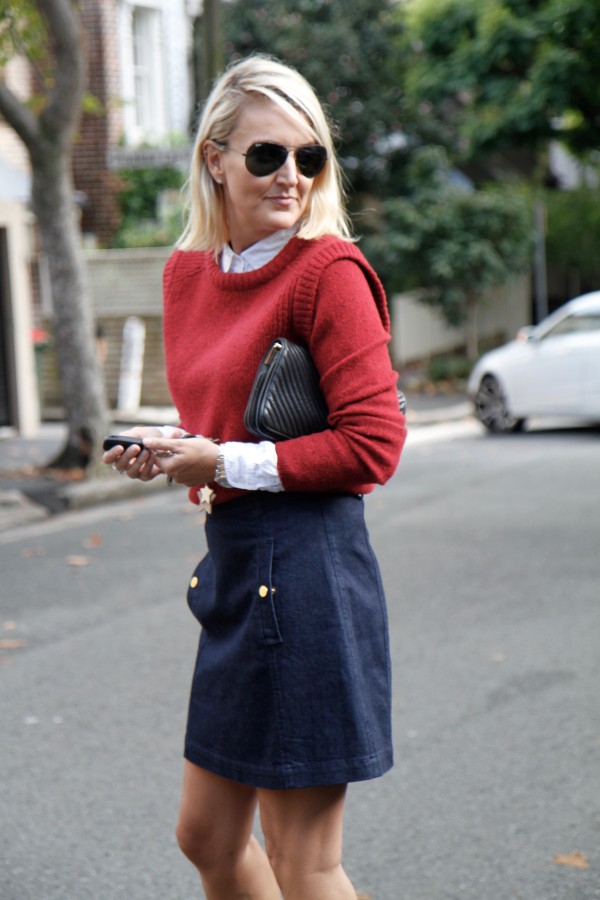 Expose your sleeves. Pull your shirt out from under your knit. Push the sleeves up creating a contrast of fabrics, tones and textures.
Tuck in your knit. Instead of having your knit sit on the outside of your skirt, tuck it into the skirt. Thus, showing off the waist, highlighting the gold button detailing and creating a smarter silhouette. (Ok, some massively oversized knits you simply can't as you could end up looking 7 months pregnant, which, unless you are, you try to avoid. )
Button up. Button your shirt all the way to the top creating a structured collar effect. Once again, it adds an instant sophisticated look.
A heeled boot is a great alternative for finishing off this ensemble instead of a ballet sneaker, flat or loafer.
Do you have a favourite dress? Meet mine.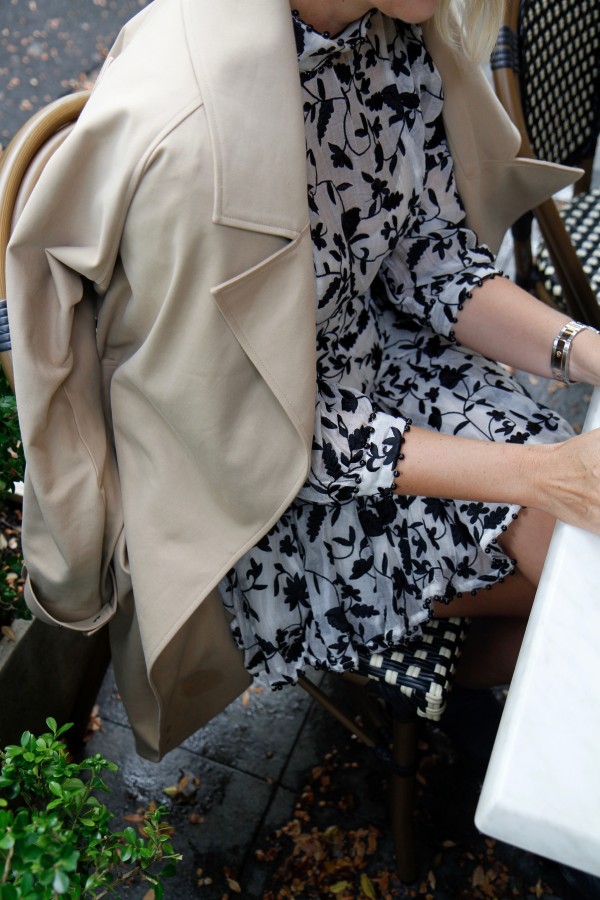 Usually I'm not a dressy kind of girl for day. I tend to save a beautiful dress for special events, weddings, lunches, (cough, cough) 40thsss. However, I do need to practice what I preach and get these glorious pieces out for day, and not keep them stashed away.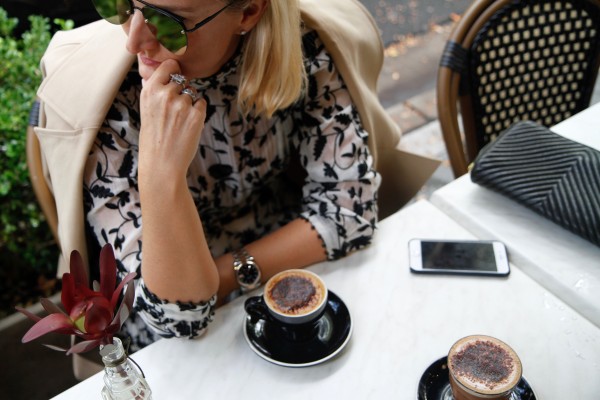 How ? It's simple because a gorgeous dress like this the easiest way to dress it down, comes to your shoe choice.
My tip ? A white sneaker, a block heel boot or simple black, flat sandal.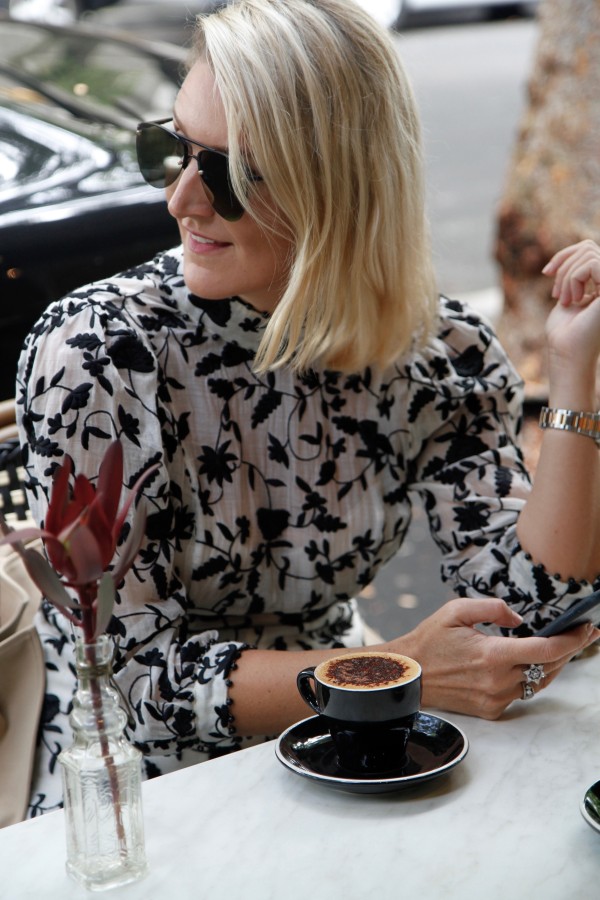 For every day appeal the ideal is also to pair a jacket in a neutral tone such as this vintage trench of mine. Perfectly perfect for recreating a Parisian pit-stop (when I'm actually just stopping for a quick coffee at my local).
Day glam, bam ! Beats my usual t-shirt and jeans that's for sure.
To shop these looks visit Macquarie Centre.
Herring Road & Waterloo Rd North Ryde
Outfit 1. Country Road Outfit 2. Zimmermann