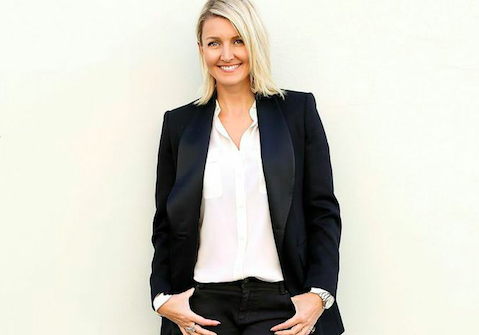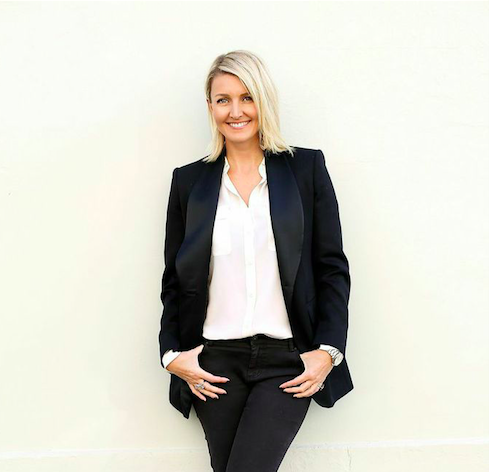 In a former life I worked in recruitment. I'd interview potential candidates for jobs and match them to employers accordingly. So how did we match said potential employee to employer? It was based on a number of different things however presentation did factor heavily. With that in mind I thought I'd write a post on what are the A, B and C's of making a lasting impression and that all important memorable first impression.
How do you make a lasting impression in the workplace? It all starts with how you start out. Do you have a great work ethic? Are you funny and well presented? You're half way there. If you want the top job, dress like you already have it.
First impressions count, a quality first impression can have a lasting impact on your career  and if you are starting a new job or aspire to take over the top job, here are some helpful tips.
First and foremost, no matter what you wear, your clothes should be neat and clean. (Yes this means pulling out the iron.)
Make sure your shoes are in good condition. Polished, not scruffed and if your heel is looking a bit worse for wear, maybe it's time to replace them. And for the men… women notice shoes. This is where you need to invest.
Your hair should be neatly styled.
For women: makeup should be fresh and subtle.
Nails should be clean and neat and of reasonable length without garish nail polish of that to rival Beyonce.
Dress for the job you want. You want the top job? Then dress like you should have it. Set the benchmark. An example I always refer to is that of Harvey Spector from the television series Suits. Their workplace wardrobe is the best on television (and therefore real life too. Donna in Roland Moret? Stop it.)
First impressions in the workplace often turn into long-term perceptions and reputations which are great for workers who make positive first impressions  however bad for people who make negative first impressions. The early days are when senior staff in your organisation form the most lasting impressions about new workers. That is when they make assessments about typical behaviour.
In the workplace, during those first few early days when a new worker is meeting everyone, first impressions are about future potential. New workers need to realise that first impressions are remembered.
Most managers do not expect superstar status from new employees as soon as they start. There is an unofficial grace period while a worker settles into a new job. Here are a few tips to help make a great first impression.
1) A positive attitude. Nothing works better and accomplishes more than having a positive attitude. Enthusiasm for the job and for being part of the organization will go a long way. Show your spirit.
2) Dress for the job. Never underestimate the importance of dressing professionally. If you dress well, you stand out. It's worth the effort and the bonus is, you also feel better about yourself if you make that extra bit of effort.
3) Ask for help. No one expects new workers to solve problems during their first few days on the job. Always ask questions and ask for help when needed. Remember that it's better to ask instead of doing a task the wrong way and waste time.
4) Listen more, talk less. When not asking questions, new employees should make sure that they are listening and learning. Communication is more than talking. Take a lot of notes in meetings. Try to minimise making coworkers have to repeat things. Pay attention.
5) In time, take the initiative. Most new workers are given small assignments to start with. After a few such successes, workers can show they are ready to handle a bigger workload, take the initiative, and ask for more assignments. Be proactive and volunteer.
6) Do not be a clock watcher. Be on time, come in early, stay a little later. Even though it might be a 9-to-5 job, be in at 8:30 and stay past 5 p.m. It will give managers a great first impression. New workers should make sure that they leave after the majority of coworkers.
7) Establish a good attendance record. Just as with working full days, it's important to show up to work every day and establish a good attendance record. There will be emergencies and genuine illnesses but new workers should try to make it to work every day during those first months on the job.
8) Avoid office politics and gossip. As with any social organization, the workplace is full of rumors and gossip. The mission of a new worker is to keep clean of all of it and be sure not to associate too often with the office gossips. Do not solicit gossip. Stay out of office politics as long as possible. It will get you nowhere and playing Switzerland in a work environment is a good place to be.
9) Get involved. Many organisations have formal or informal activities after work. Get involved, because these types of activities are great ways to bond with coworkers.
10) Find a mentor. When a new worker gets introduced to senior staff, they should begin to think about developing a mentor relationship with a member of management in the organisation. Mentoring has numerous benefits, from a simple sounding board to someone who helps direct.
11) Keep management informed. Managers need to be informed of how things are going and how new workers are doing. In the first few months, meet with management to further establish a rapport and relationship. Request meetings on a consistent basis to review performance.
12) Network with key people in your organisation and industry. Attend staff meetings, professional conferences, and trade shows — every opportunity to meet colleagues. Job seekers were already networking. That translates into a new network in the new organization.
Being the newest member of the team can be both challenging and exciting. It's a key time in cementing the right impression you want to be remembered for.
To book a personal styling session to get your work and casual lifelstyle wardrobe in place, email info@yellowbutton.com.au and we can organise a stylist to work with you directly. Anywhere around Australia.