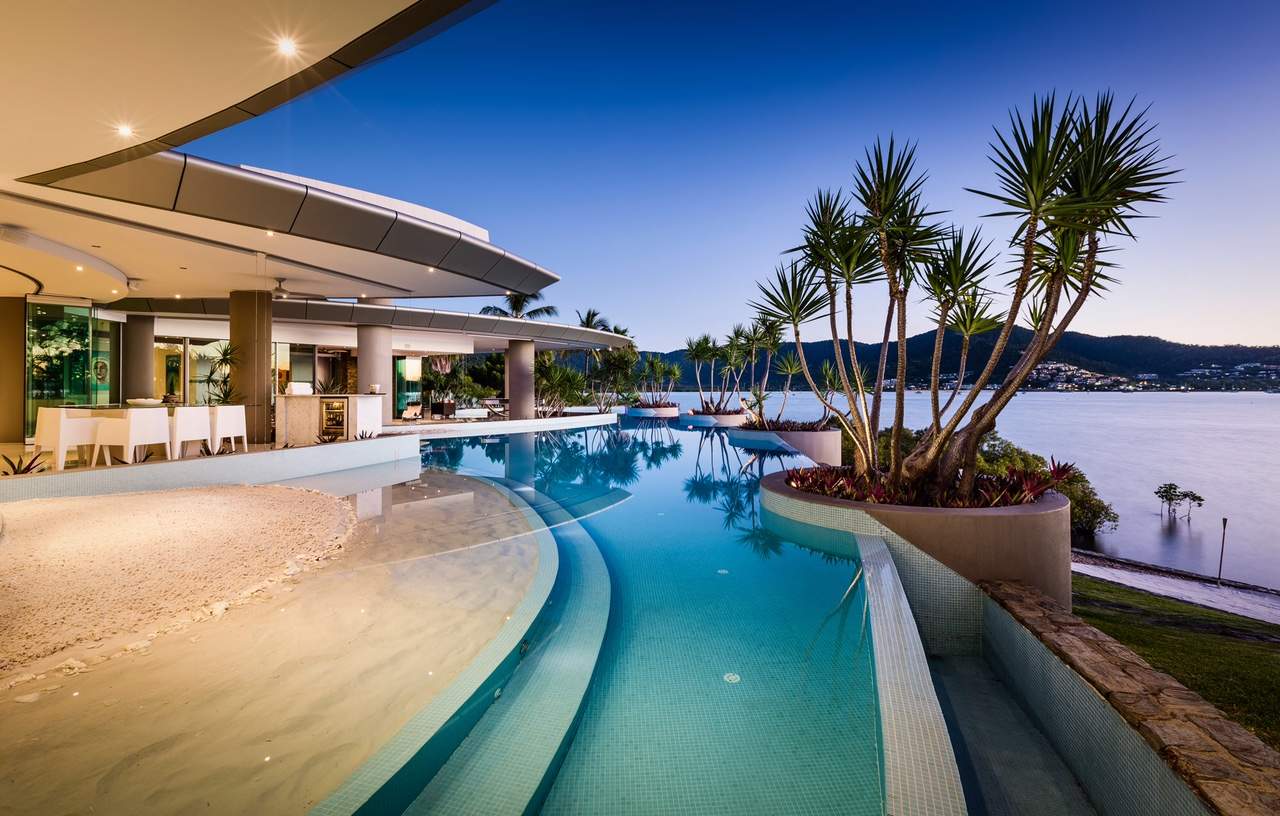 Cocktail parties for Yves Saint Laurent, brunch for Heston Blumenthal, charity dinners for Ronan Keating and midnight food runs for Gerard Butler – welcome to the world of a Luxe House's Private Chef.
As part of my job as the official Private Chef for Luxe Houses – one of the world's most prestigious holiday house and villa accommodations agents, I am privileged to work in beautiful homes all over the world. Stunning architecture, exquisite interior design and little extras like a brand new Range Rover are common place in luxury rental villas, some resonate more than others – here are four of the best.
THE DESIGNER
Sydney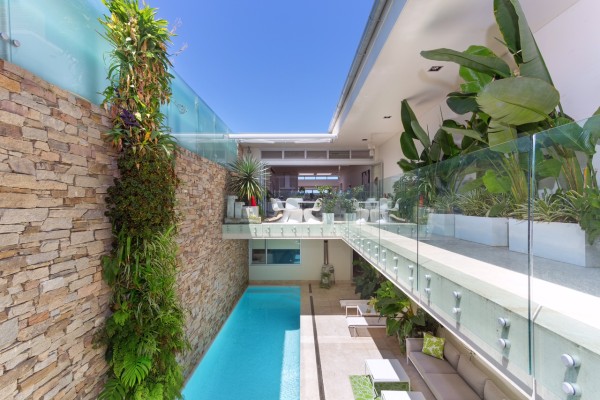 Edgy, sophisticated and oh-so chic, fashion icon Wayne Cooper's luxury Sydney residence, the Designer is superb. We all know Wayne has impeccable taste when it comes to outfitting models but his exquisite taste and design also extends to the unique aesthetics of is private home. The multi level home with glass frontage balconies open up to endless possibilities for space and light. Move effortlessly between outside and inside with open plan living spaces bathed in natural sunlight. A completely private pool, a luxury cabana and European designed kitchen are welcomed featured. Oh and let's not forget the internal elevator to help navigate the four stories. A favourite with visiting celebrities including Gerard Butler – The Designer is the perfect mix of indulgent sophistication and Sydney beach chic.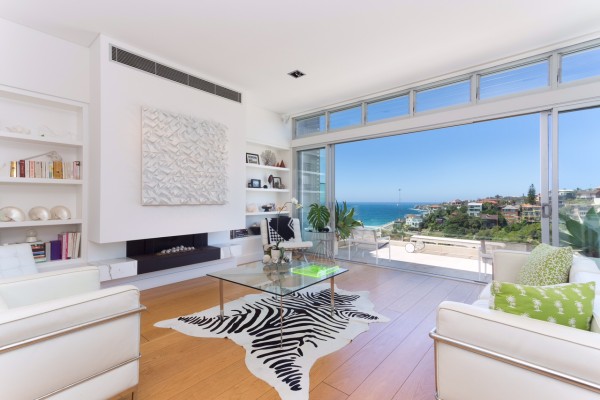 JAGGED EDGE
Queenstown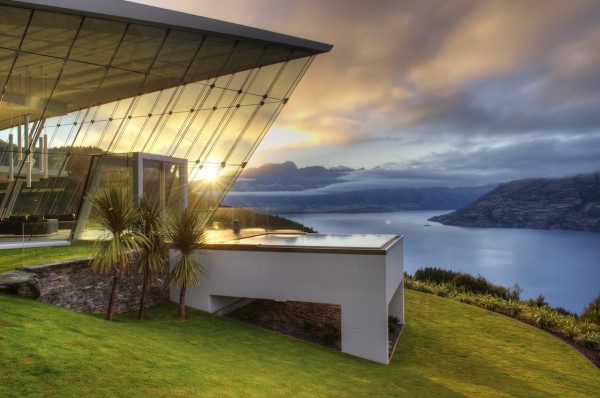 Suspended high above the waters of New Zealand's Lake Wakatipu and surrounded by the most spectacular mountain landscape, Jagged Edge is quite simply phenomenal. The unique location has enabled the architects to maximise views without inhibiting privacy – allowing the structure to grow out of the hillside and express a strong functional form that is both delicate and masculine. Located just 10 minutes from the vibrant village heart of Queenstown, Jagged Edge is an ultra – luxury villa featuring glass constructed walls, 3 suspended bedrooms, four bathrooms and breathtaking views. Each bedroom has commanding views of the lake and beyond and all are complete with ensuites, other features include underfloor heating and a magnificent stack of glass panels lit from within to form a sculpture curled inside the stairwell. Push a button, and a section of the floor elevates, becoming a bar, lit by adjustable coloured lights. Jagged Edge is one of New Zealand's most expensive and exclusive private holiday accommodation villas-it's truly magnificent.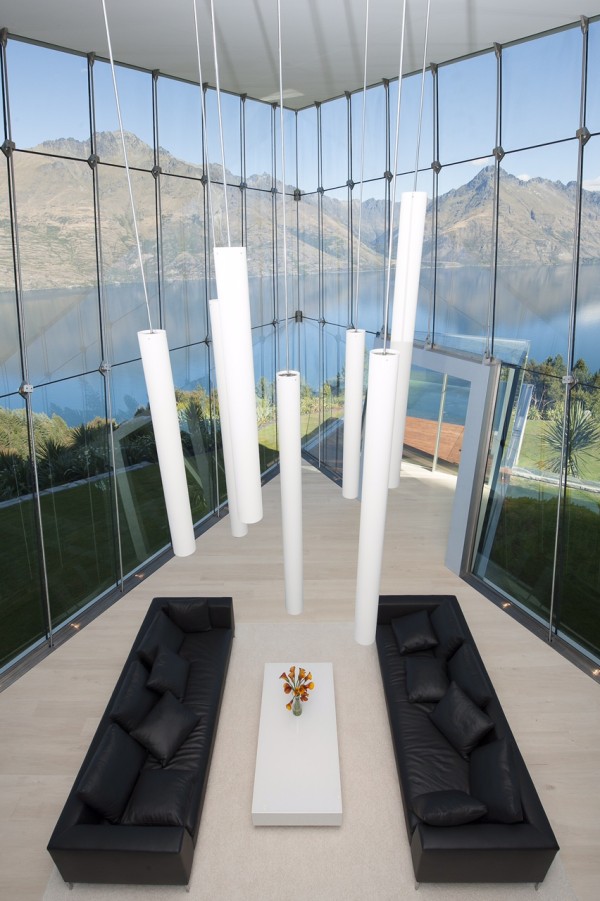 AQUA
Whitsunday's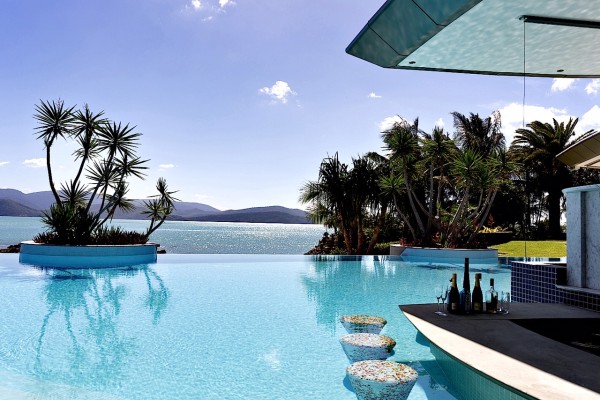 Whether it's sailing the 74 islands of the Whitsunday's, diving on the great Barrier Reef, swimming on your own private beach or just simply relaxing, Villa AQUA has everything. An iconic architectural masterpiece set within the serene aqua waters of the Whitsunday's AQUA is possibly Australia's finest waterfront residence. Situated on a secluded and private peninsula surrounded on three sides by the  magnificent waters of the Coral Sea and Pioneer Bay – AQUA is akin to an exclusive private resort- it has it's own private beach, marina, helipad and infinity edge pool with sandy beach and swim uo bar. The property is made up of a main residence, a Teppanyaki pavilion and guesthouse. The main residence features three separate living areas with a state of the art central kitchen, cinema, studio and grand piano. Absolute serenity and privacy are assured courtesy of a grand gated entrance – you could be forgiven for thinking you've arrived at a six-star hotel, the only difference is that AQUA is all yours.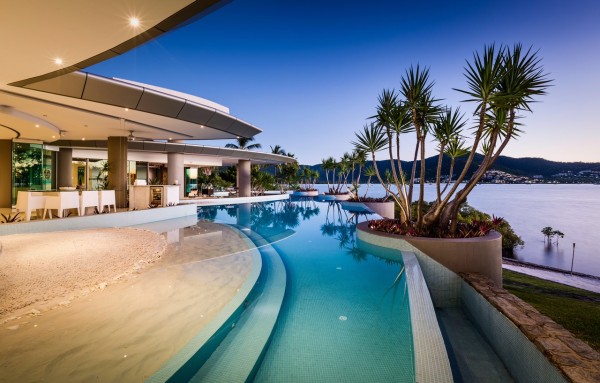 LA CORNICHE
Sydney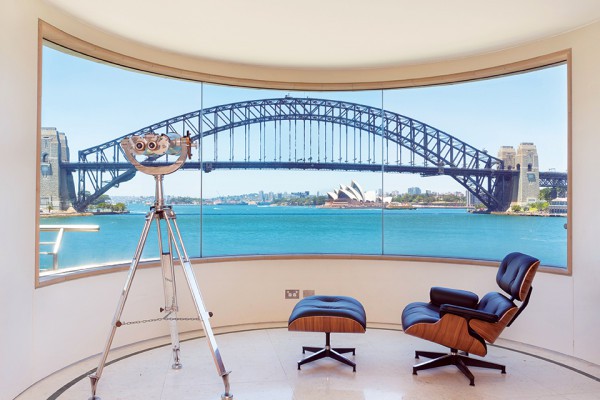 This prestigious waterfront apartment boasts million-dollar views of spectacular Sydney Harbour. Being one of only four units in this exclusive harbour-side building, it occupies an entire floor and has private lift access. While the views are undeniably the main attraction the internal features of La Corniche are also sensational. The master bedroom features a fabulous marble ensuite (it's been called Sydney's best bathroom) with a luxurious spa bath where you can relax and soak in the breathtaking harbour views. Alongside the master are two additional a large bedrooms, both with their own opulent marble ensuites and spa baths. The second bedroom boasting its own private balcony opening up to more spectacular city views. With a client list including Ronan Keating and Danni Minogue La Corniche is quintessential Sydney opulence at its finest.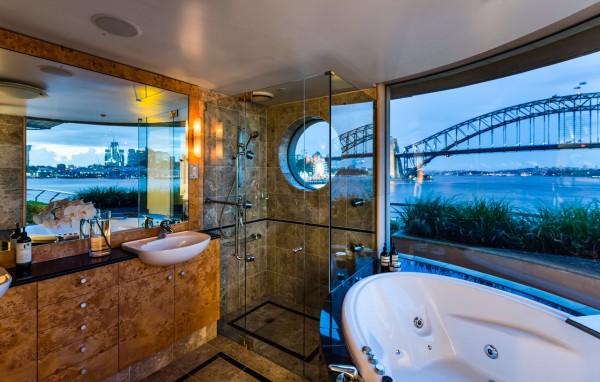 Visit Luxe Houses for more information.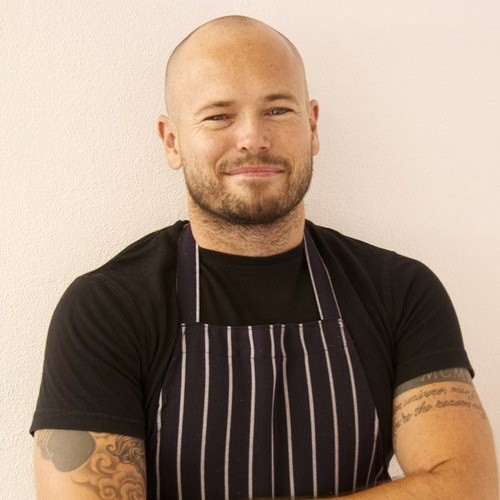 Clancy Atkison
(e): clancyatkinson@gmail.com