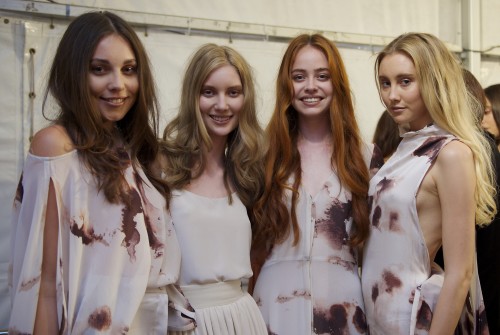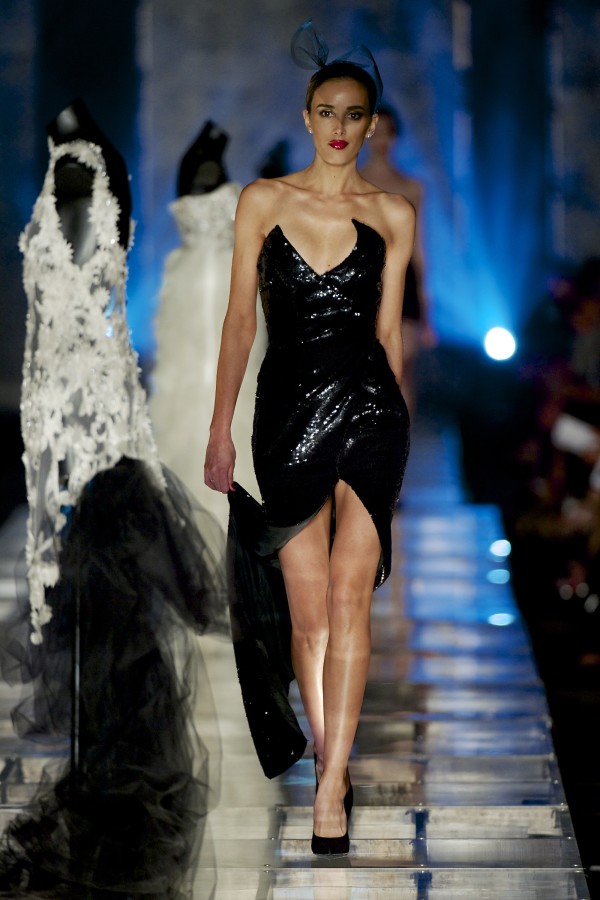 Perth native, Rebecca Judd wearing vintage Ruth Tarvaydas in the tribute show at Ascot.
It was such a thrill and an honour going back to my hometown Perth as the official Fashion Ambassador and blogger for the Telstra Perth Fashion Festival. Perth has come such a long way since I left 16 years ago and even though this quiet city on the west coast of Australia is isolated, it is full with incredibly talented creatives.  This week just brought it home for me.
There were many highlights through out the week. From the opening night to the incredible shows out at Ascot. (Last time I was there it was for the Perth Cup many moons ago, in 40 degree heat but now? You could barely recognise it.) The building had been completely transformed with a 40 metre flashing catwalk and a multi – bulb backdrop which had been built specifically for TPFF. It was stunning and the perfect setting for both the tribute to Ruth Tarvaydas and Galvanised show.
Flannel Show: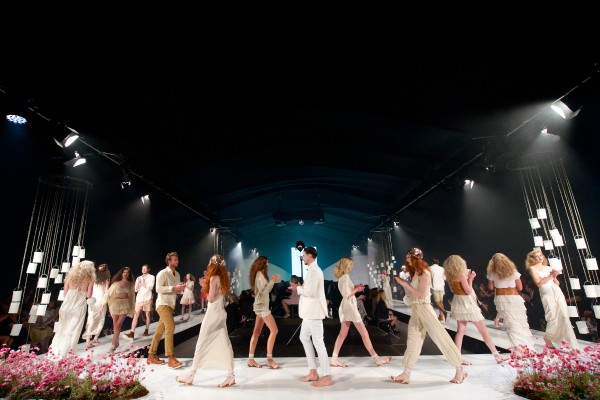 Galvanised Ascot ft. Empire Rose: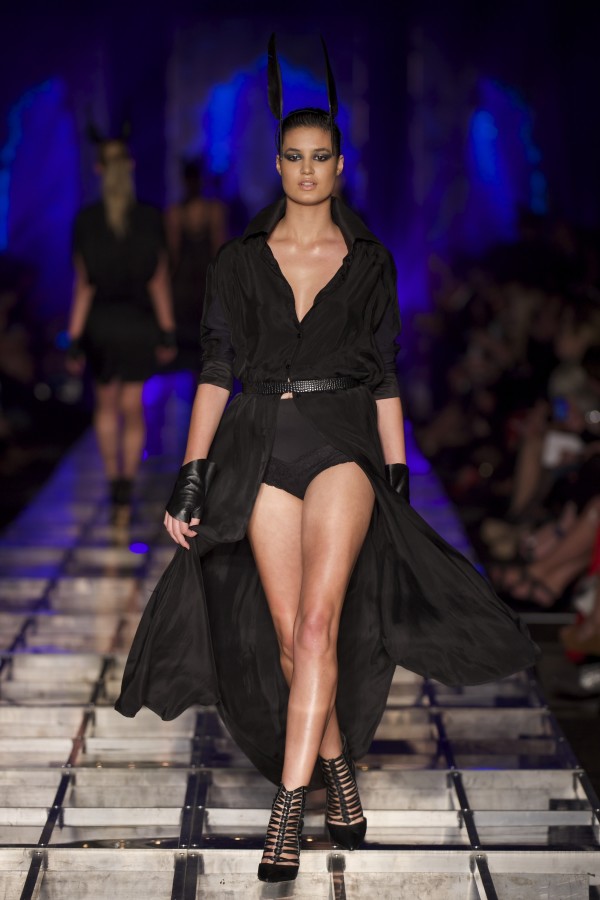 Galvanised was nothing short of spectacular. A very real etching in my catwalk memory. This was my favourite in terms of energy and show stopping moments with the models carrying Owls down the catwalk for Empire Rose. Very dramatic and something I hadn't seen before highlighting the talents and creative flair of Western Australian designers.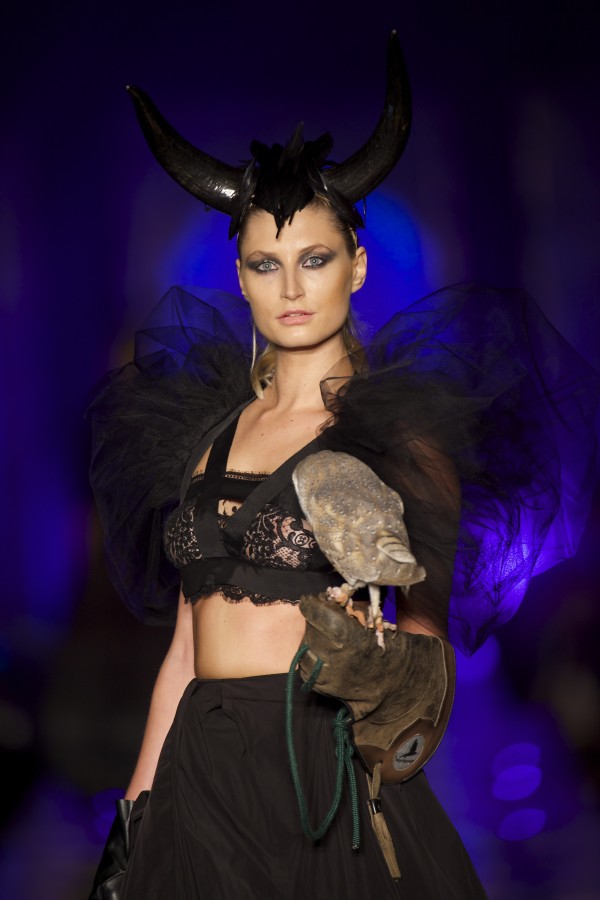 Morrison: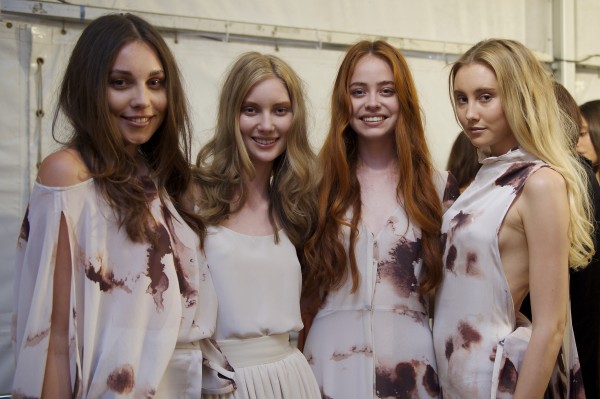 Morrison was wonderful and a favourite of mine in the fashion stakes, really wearable fashion and I thought the Grecian goddess dresses with flat sandals were a standout.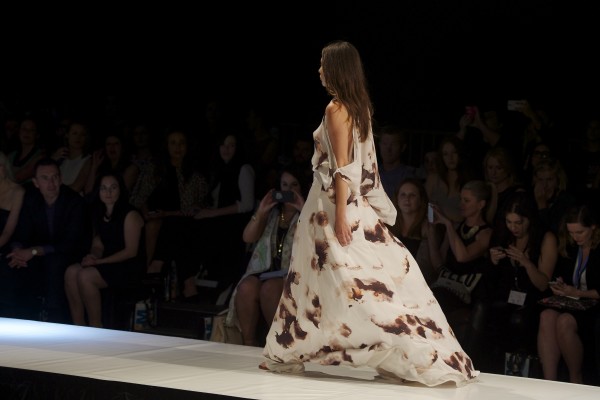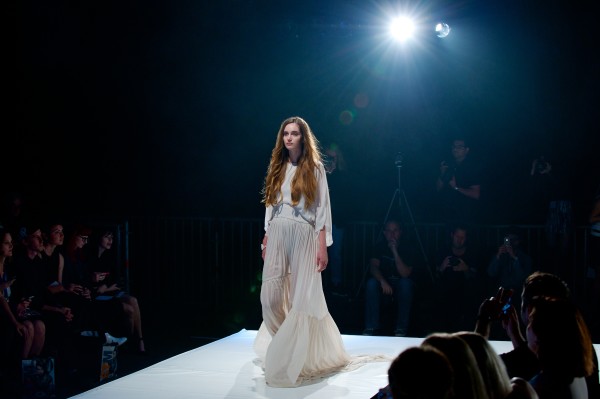 VIP Peroni Bar: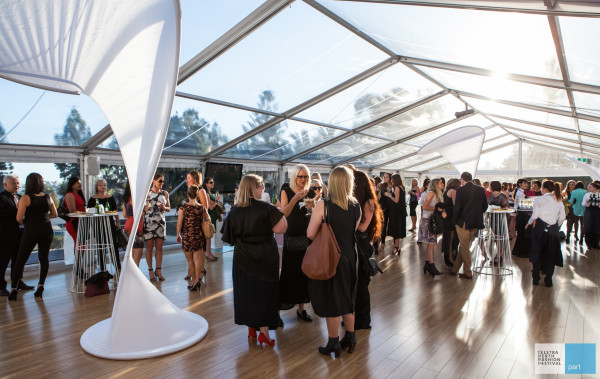 Sara Winfield Swim: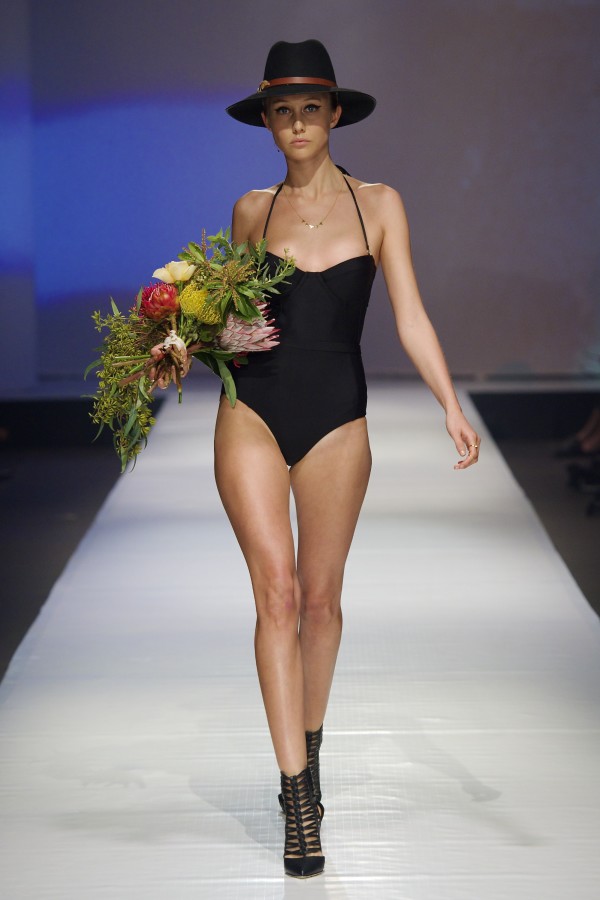 One to watch? Swimwear designer Sara Winfield.  She creates the most beautiful prints and has nailed the perfect bottom cut.