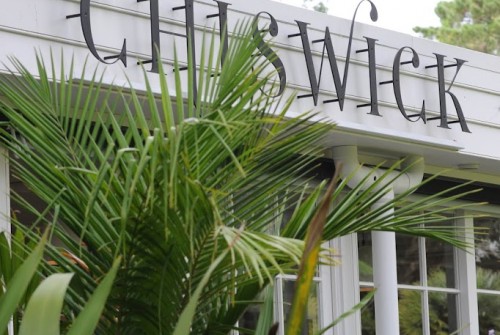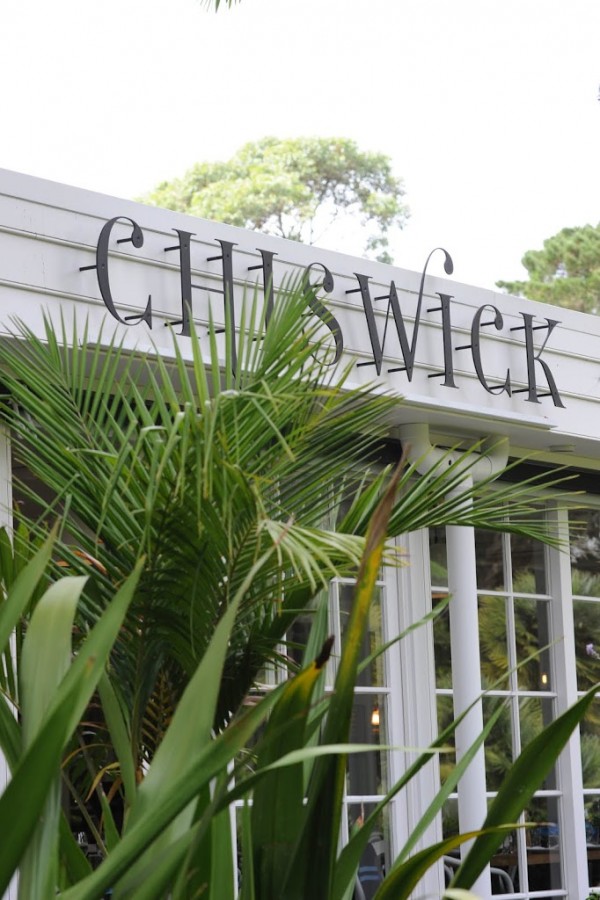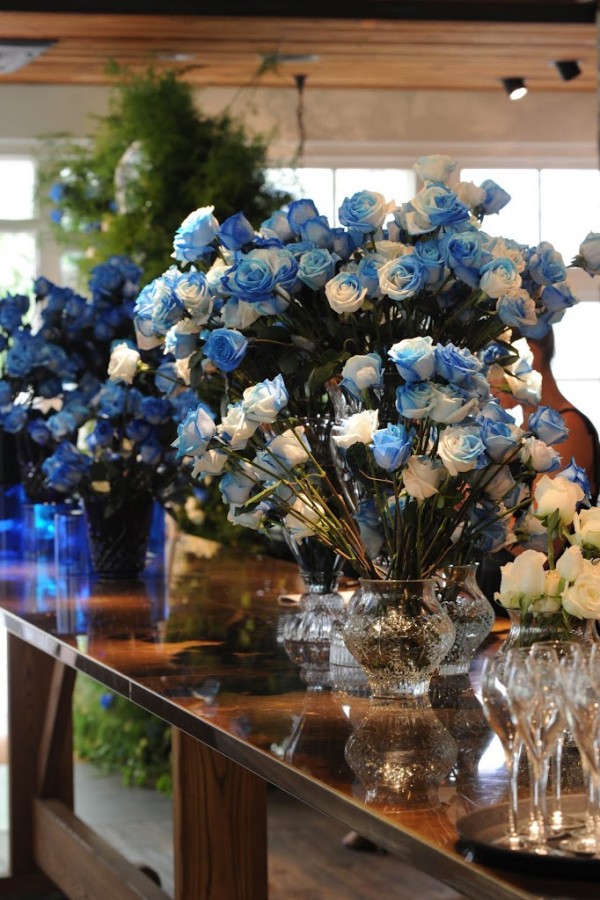 The incredible blue roses on display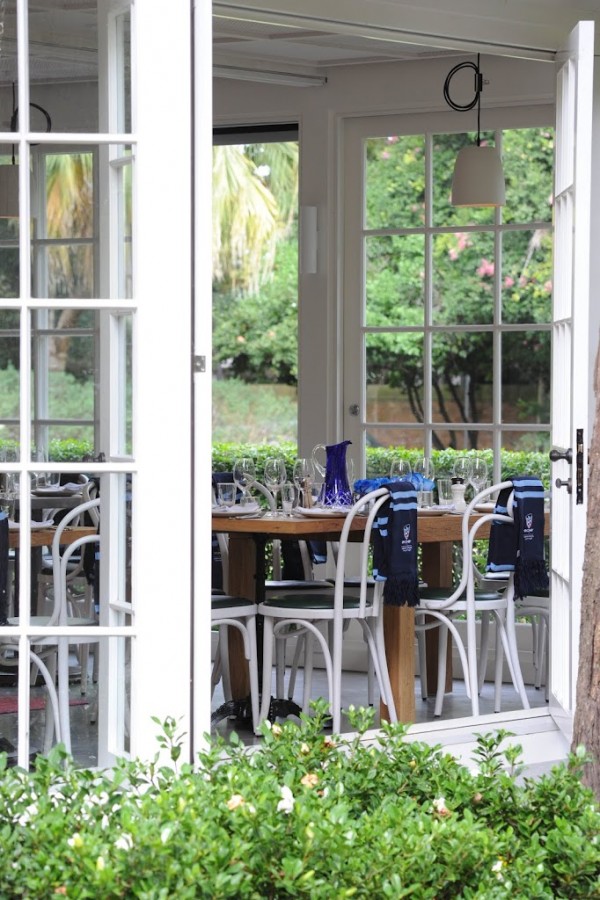 Never have football scarves looked so glam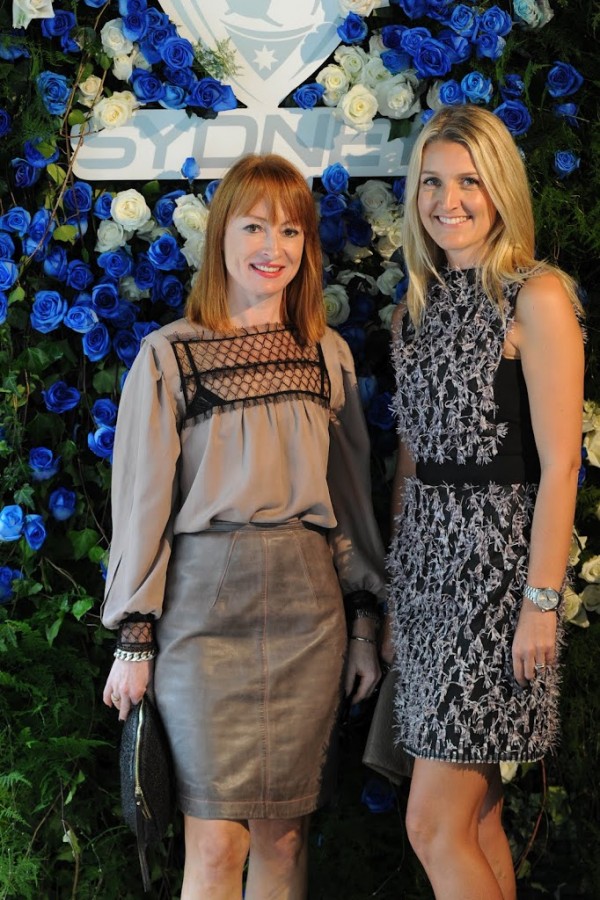 Alex Smart from Ginger and Smart and moi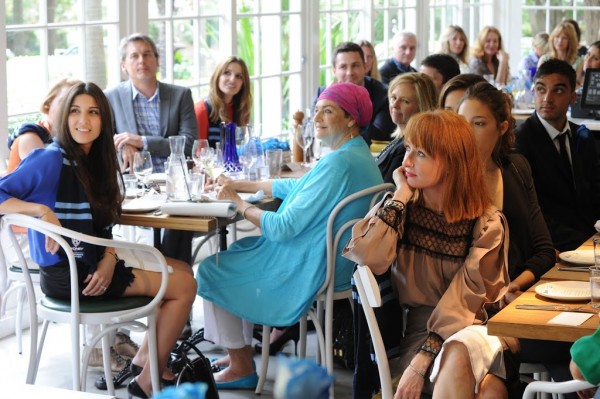 Lunching ladies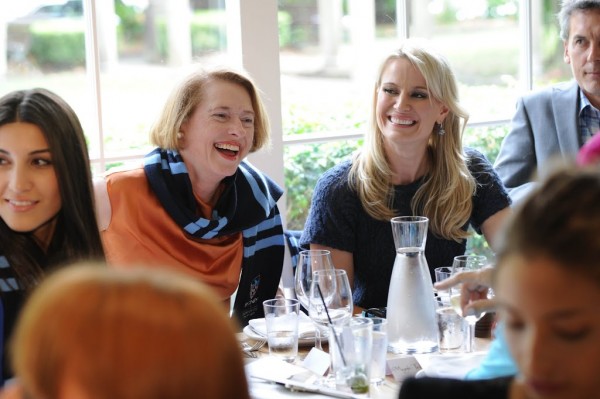 Hoda and Gai Waterhouse and host Alina Barlow
I have a soft spot for handwritten place cards. Actually handwritten anything.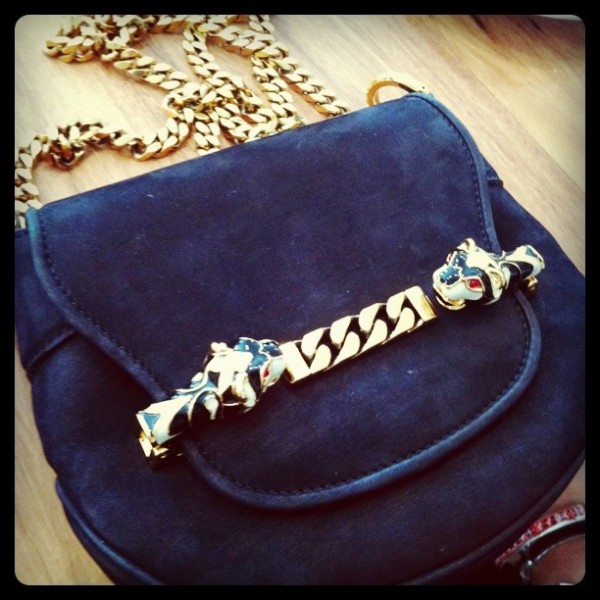 Eva Galambos and her amazing Gucci bag which she had just picked up from Paris… lucky I didn't nab it.
Monday's are a bit challenging sometimes, especially when the weekend seems to whip by in the matter of seconds. Monday morning when you know you are going out to lunch however, is not challenging at all!
Sydney FC and Socceroos Player Brett Emerton and the elegant Alina Barlow hosted the Sydney FC Ladies Lunch on Monday at Chiswick (Matt Moran's new restaurant) in splendid style.
Requested to wear 'shades of blue' it was an incredibly detailed lunch, down to the sensational blue roses.
Photos:Darren Leigh Roberts