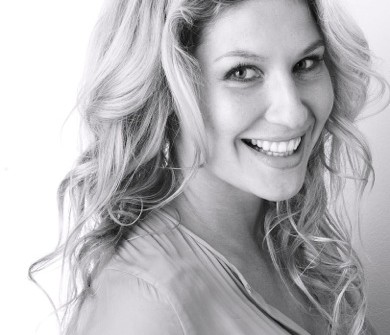 At the moment it's pouring with rain and I'm sitting here about to post this piece and I'm salivating over WATSON x WATSON's entire range and wanting to wear it all right now dammit! The label, by sister duo Liberty and Somer Watson has the edge that I love and also the every day casual pieces that I live in. Seriously, I want every single piece.
This week I chatted to Liberty Watson about her style and what makes her tick.
1. In 3 words how would you describe your personal style?
Classic, feminine, but no flounce.
2. What was the moment you and Somer decided to start Watson x Watson?
I was on holidays in Positano Italy, with a Campari in hand watching the sunset and I knew it was time. We had always wanted our own business, so I picked up the phone to Somer and said "are you in?". Days later we met in Paris and over bubbles and macaroons from Lauderee we toasted and wrote a very casual business plan.
3. Leather, lace or both?
I love leather, and like lace – but in small doses.
4. What is your current inspiration?
We're in the middle of designing Summer 2012, so lots of freshness, white and really feeling colour for footwear right now, lots of strawberry pink tones – which is unusual for us.
5. If you HAD to spend $5000 what would you buy (sorry – no goodwill allowed in this question..)
The Vesper I've been eyeing off. Going against all advice of my brothers.
6. Describe your perfect Saturday and what you would be wearing for it.
My perfect Saturday starts with exercise, a beach swim then lunch with the girls somewhere like Palm Beach Boathouse. I'd wear my silk crocodile print dress and comfortable Lucca Watson & Watson flats and my 7th wonderland swimmers (as I'll most likely end up at the beach again).
7. What has been your career highlight so far?
Seeing our first look book printed. It all became very real, we had created a brand.
8. What gets you out of bed in the morning?
Exercise. I chase the sun and do Bondi to Bronte most mornings with a different girlfriend each day. We walk and catch up. Many of my friends run their own business, we talk everything from accounting, future plans and of course, boys!
9. If you had to select a favourite piece in your collection what would it be?
The Eclipse Hem Dress in Snow from our winter collection, its such an elegant, timeless-yet-modern piece, and everyone looks so great in it.
10. What song do you have on repeat right now?
Drake 'Take Care – featuring Rihanna'
11. Three things you couldn't live without?
My family, good food and my iphone. But if this question eludes to fashion then my Valentino Clutch Somer bought me, my Watson x Watson St James Wedge and for winter, I'll be living in our stretch leather pants.