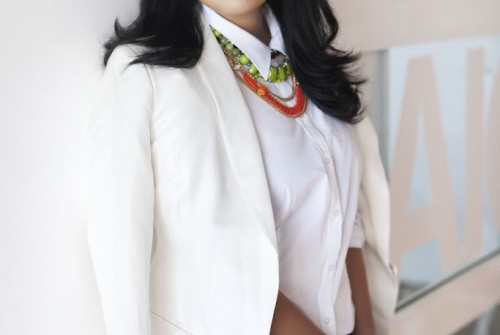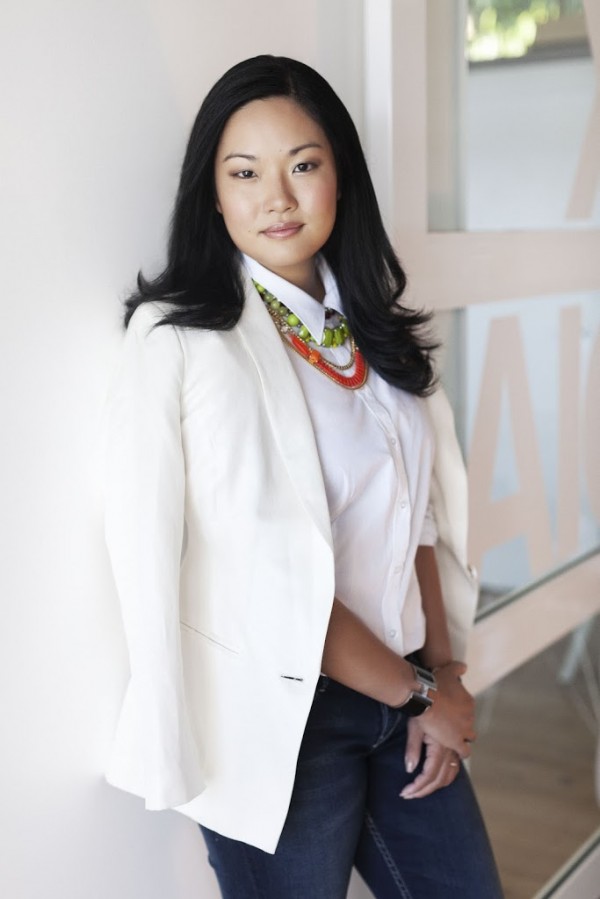 The first time I met Jo-Ann Hicks we had arranged to meet at Lindt Chocolate for a catch up. It was a casual affair however I had to admit I walked away thinking 'this is one smart cookie'.
In her role with Fashion Gallery at eBay, Jo-Ann directs and shapes strategy and planning and overseas all aspects across acquisitions, merchants, user experience, merchandising, social media, marketing and pr.
Her unique position within the company sees her working closely with eBay's international fashion teams to understand shoppers' behaviour and monitor competitors both locally and worldwide.

New digital initiatives, models and platforms I find really interesting. (I seem to have discovered my inner geek) and the Ebay business is no different. Ebay most often associated with getting a bargain second-hand coffee table, an amazing mid century lamp and perhaps a great art deco dressing table – NOT the buying of brand-new fashion items within their own store. However, with Jo-Ann at the helm, this is precisely what eBay Australia has done.
Hello Fashion Gallery at Ebay

Q: The first time we met I was really impressed with your background. Can you briefly sum up your career prior to your move to launching Fashion at Ebay Australia?
A: Prior to eBay, I worked at seek.com.au for 4 years working on international corporate development and strategy, and before seek I worked as a senior associate at the Boston Consulting Group.
Fashion Gallery has been one of the key highlights of my career to date. Overseeing all aspects of Fashion Gallery from acquisitions, enhancing the user experience, developing social media communities and focusing on merchandising has been hard work but really rewarding.
Q. How would you describe your personal style in 5 words?
A. Classic, fun, massive dress lover
Q: What is the biggest misconception about Fashion Gallery at eBay?
A: People might be inclined to think that Fashion Gallery at eBay is an outlet for purchasing second hand products, when in fact it is about being able to access and shop for brand new items direct from the brands you know and love all in one place.
Q: I do love stats and you mentioned some great ones at the launch the other week. How often does someone snap up a dress on eBay? What other impressive eBay statistics do you have?
**A women's dress is sold every single minute on eBay.com.au and a pair of shoes is bought every two minutes via a mobile phone transaction.
**A fashion item is sold every 8 seconds in Australia – we're talking about clothes, shoes, jewelery and accessories like belts and scarves.
**We have nearly 7 million unique visitors to eBay.com.au every month – that makes us Australia's leading online marketplace. This is a pretty huge number when you consider there are only 10 million Australians actually shopping online.
**I always think it's interesting to note that 82% of all items available for sale on the Australian site are for brand new products. And over 60% of these sales are in the fixed price or 'buy it now' format. eBay has really evolved in the past few years to be much more than just an auction site.
**eBay is the world's largest online marketplace with more than 100 million active users world wide and more than 300 million daily live listings.
Q: Is your consumer the same customer as an eBay regular?
A: What we know about the Fashion Gallery shopper is that like our traditional eBay fans they are mainstream consumers who like to mix and match high end pieces with fast fashion finds and are savvy about seeking value. I'm proud that we have built a broad offering for these shoppers that spans fast fashion to high street, international department stores and more recently some of our best loved Australian designers.
Q: You had fashion blogger Candice Lake shooting for you at Fashion Week this year and she also featured in your look book. What characteristics does Candice bring to the eBay Fashion Gallery brand?
A: Candice has such a unique style and plays a very influential role in the fashion industry, she was the perfect spokesperson for Fashion Gallery during Fashion Week as she has the creative flair to mix Fashion Gallery products into Fashion Week worthy styles as well as casual street looks.
Q: What is next to the agenda for Fashion Gallery?
A: We are currently working on an exciting project for our first birthday coming up in October, as well as our fabulous Christmas gifting range which features designers Tibi, Billy Reid, Chris Benz, Jonathan Adler, Ruffian and Steven Alan. We are constantly looking at expanding and acquiring new merchants to the site and we have a couple of really big names coming on the site within the next month that we cant wait to announce!
Q: Working for eBay, you must see the best pieces go online before anyone else. Who gets the first 'dibs' in the office?
A: I already buy so much from eBay that it would be bad news for my bank account if it really did work that way!
Q: What has been your all time favourite eBay purchase?
A: Without a doubt the dresses I bought from Derek Lam's eBay exclusive range last year. I have a dress in both pink and blue and I pull them out of my wardrobe at every available opportunity.
Q. What are your all-time favourite brands?
A. Marc by Marc Jacobs, Michael Lo Sordo, Lisa Ho, Karen Walker and the occasional luxury splurge with a special weakness for Burberry