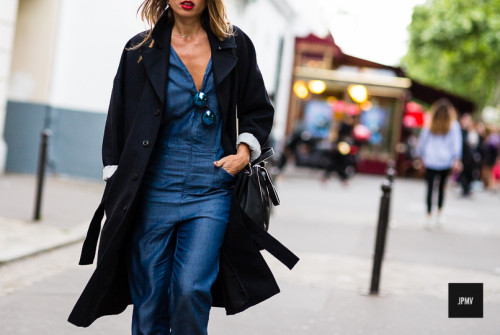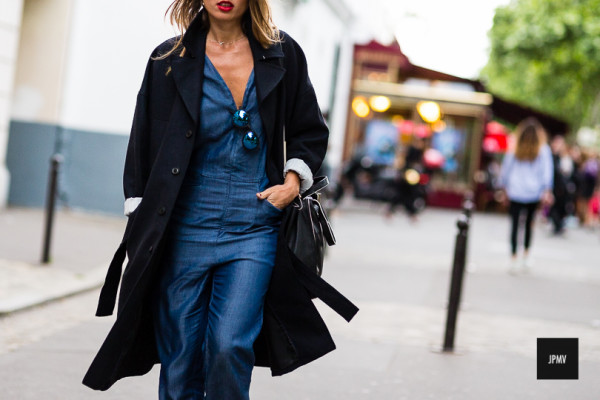 If only we could all look this chic, effortless and cool rocking a denim jumpsuit. The lip adds the perfect pop of colour while the coat breaks up this denim ensemble. This is definitely street stalk worthy.
Style-savvy duo.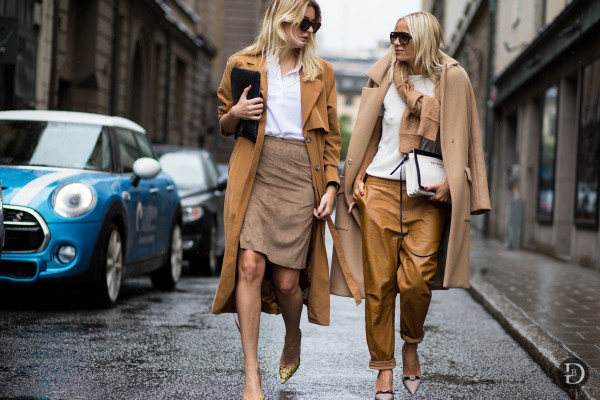 Tones, textures, layers and lengths. These two fashionistas have the right idea.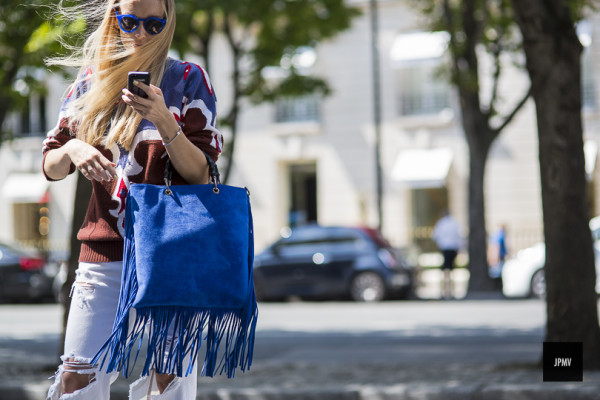 That Gucci fringe … enviable.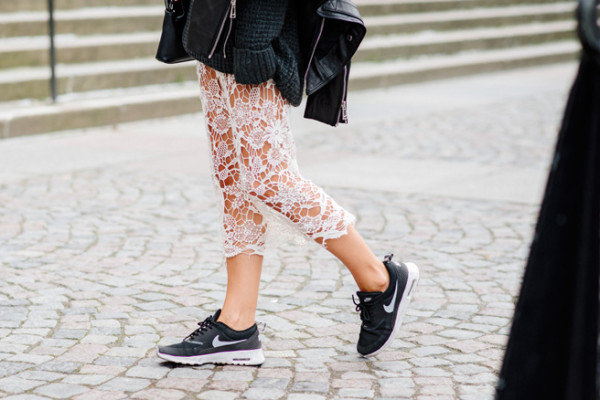 The ultimate fashion pairing of leather and lace. It is one of my favourite combinations right now. The femininity of lace against the tough element of leather. Add Nike's to make the look day-time appropriate.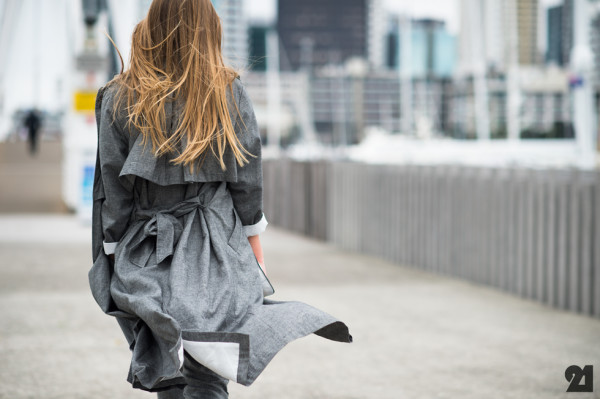 Winter shade.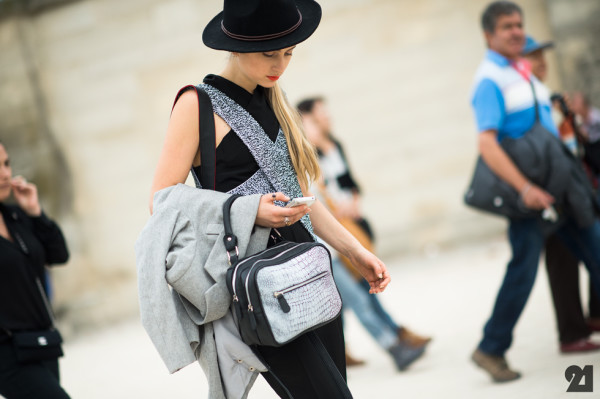 A little Parisian chic for this weeks street style.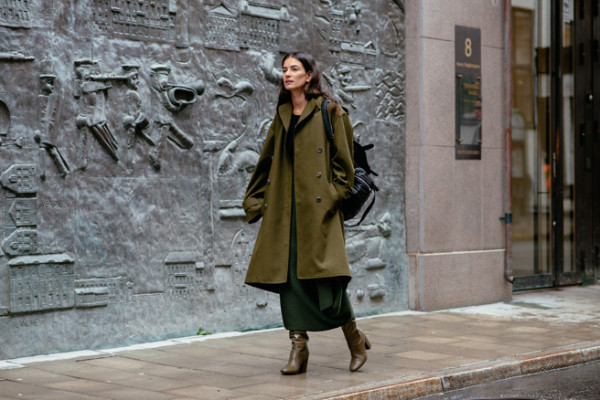 Khaki tones.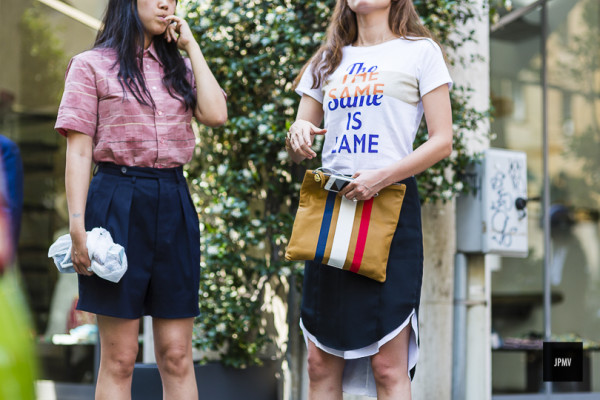 'The same is lame' … enough said.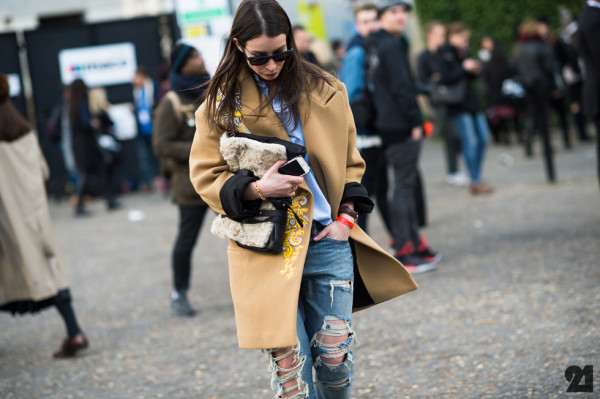 Camel coat, shredded denim and effortless hair … the perfect weekend inspiration.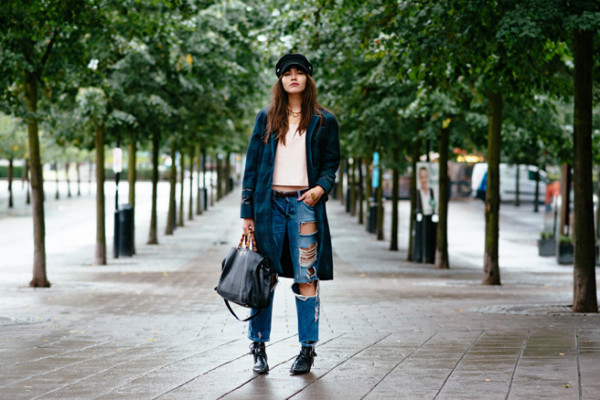 My fashion accessory of choice at the moment, the felt cap. Tough luxe, biker chic … I am sold.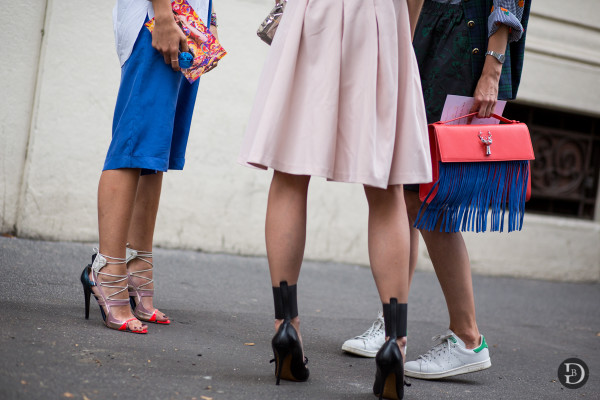 The shoes, the fringing, the ankle cuffs … did I mention the shoes . Fashion details stand out in this weeks street stalk.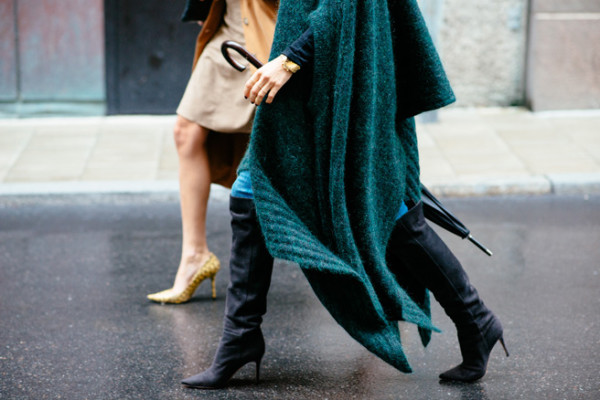 The ultimate oversized knit.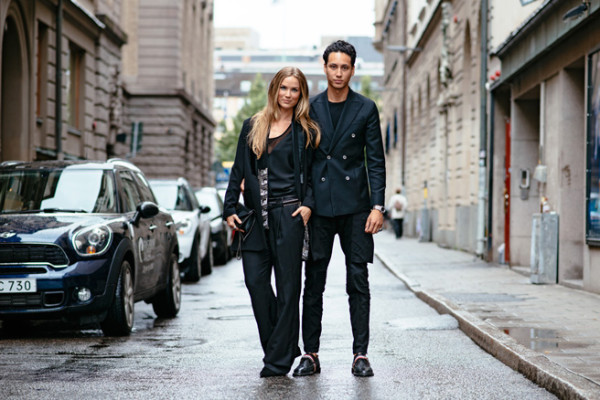 All black everything … times two.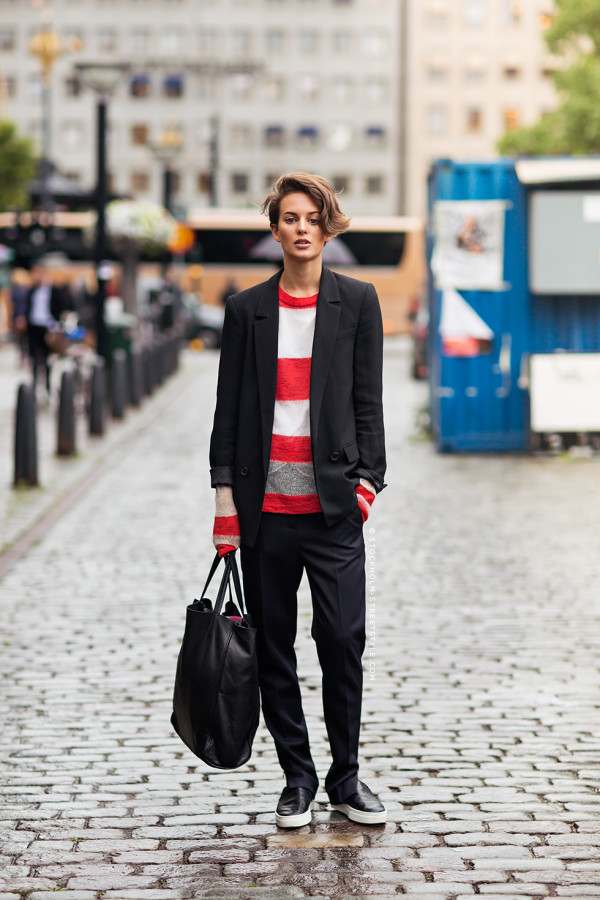 Man style slouch.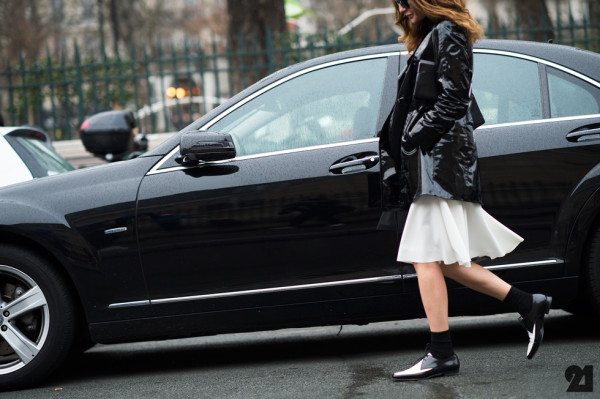 Saint Laurent brogues, the perfect everyday shoe. Dressed up, dressed down, they are a definite staple that can see you through the cooler months as well as the warmer.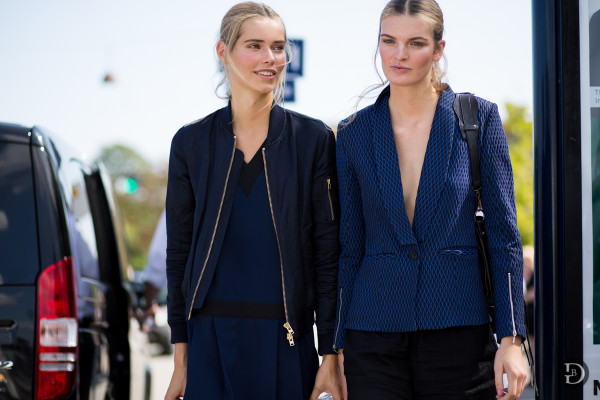 I have a new found appreciation (and slight obsession) for navy. Especially when paired back with black, it's a go-to combination.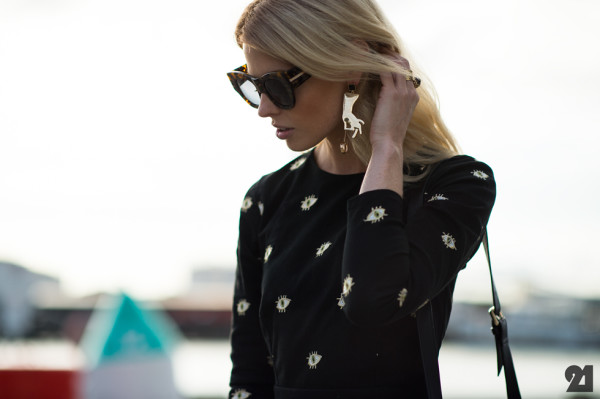 Hints of gold.
JPMV, Le 21eme, The Urban Spotter, JPMV, Style.com, Le 21eme x2, Style.com, JPMV, Le 21eme, Style.com, The Urban Spotter, Style.com, Stockholm Streetstyle, Le 21eme, The Urban Spotter, Le 21eme