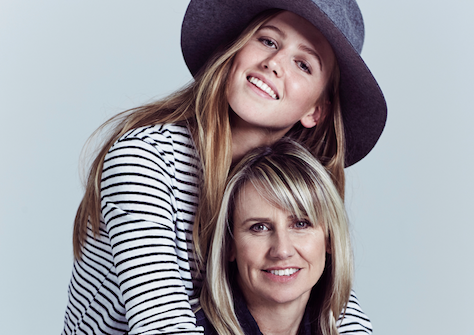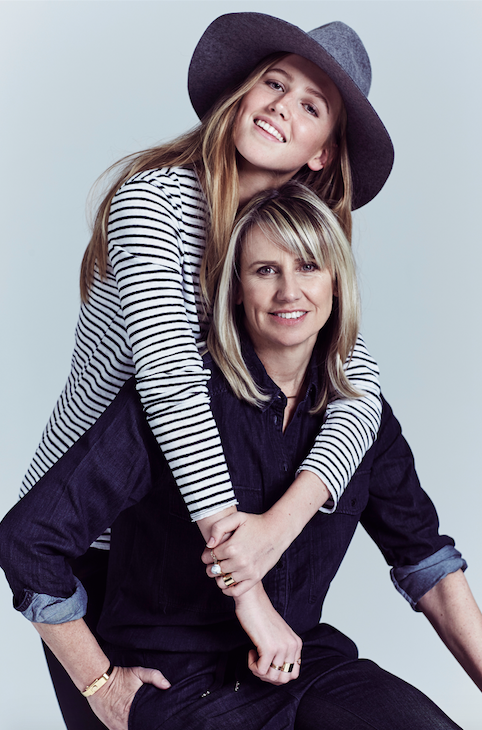 Sophie Holt with daughter Indi in the Country Road Mothers Day shoot, Like Mother Like Daughter
Sophie Holt is a name synonymous with style.  Working her way up from shop floor at Sportsgirl to now Managing Director of one of Australia's most accomplished retail giants Country Road , Holt is a driving force. Joining Country Road in 2003, having previously held the role of Head Designer at Witchery for six years, her experience in the world of fashion and the Australian market is impressive. Here we chat winter trends, what Holt is loving this season and what we should be buying to fill our winter wardrobes.
What are the top womenswear trends for Winter 2015?
Sophie: The 70s continue to have a strong impact on fashion at the moment and culottes are an important silhouette in womenswear for the winter months. A high waisted, wool culotte is a versatile piece that I often wear to work. It can be both dressed up with a statement heel or styled back with clean simple basis for a chic, relaxed weekend look.
What is one piece from the Country Road Womenswear Winter Collection is a  seasonal essential ?
Sophie: The hooded tweed duffle coat is a must buy piece with longevity. It combines textural trend of the season whilst still being an extremely useful piece in cooler weather.
What were your main inspirations behind the collection ?
Sophie: The Winter collection was very much inspired by the great outdoors. Rugged outwear is modernised with a sophisticated edge and beautiful detailing. We photographed the campaign on Tasmania's Satellite Island and the spectacular landscape really reflected the collection.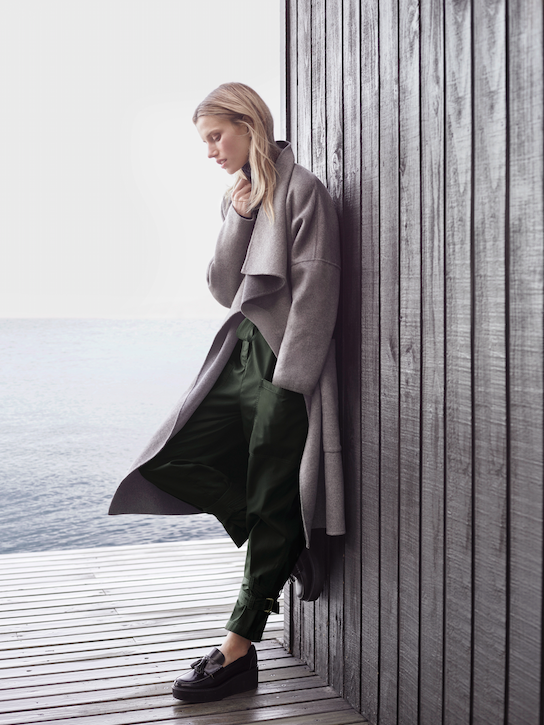 What is your favourite aspect of Winter dressing ?
Sophie: Layering ! And achieving that perfect balance in a comfortable yet stylish way. And Winter accessories.  I love being able to finish a look with gloves and a scarf. Winter allows you so many more options for adding to you look.
What do you always invest in for the Winter season ?
Sophie: Knitwear. Whether it is an oversized chunky cable knit, a longline mohair cardigan or a beautiful soft cashmere knot, I can laws find an excuse for a knitwear upgrade.
What are the key accessories from the collection ?
Sophie: 70s inspired accessories are the perfect pieces to upgrade your wardrobe. This season I'll be in tan leather boots, long line gloves or adding a faux-fur clutch or fedora for a subtle yet chic nod to the trend.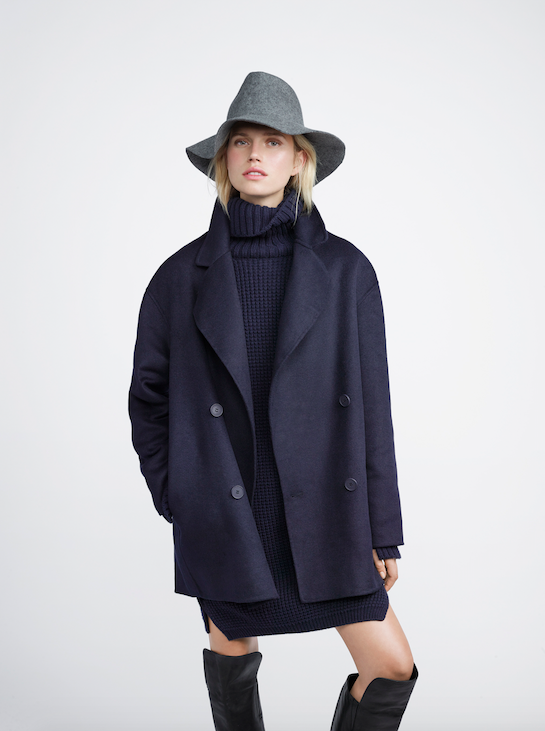 Do you have a must have core basic that you can style back with any look ?
Sophie: I find a classic crisp cotton shirt is the one piece I come back to time and time again. It's a timeless style that can be dressed up or down and adds an element of sophistication to any look.
What are the essential building blocks that every woman needs in her wardrobe ?
Sophie: Clean, simple quality basics that are versatile enough to be layered under more statement pieces or worn along for an effortless weekend look.
Which one piece from the Winter collection is guaranteed to update your look ?
Sophie: The oversized poncho is on trend, versatile and never fails to make a statement.
Whose personal style do you admire ?
Sophie: My design team are always looking amazing, they constantly inspire me.
What are your favourite things to do in winter ?
Sophie: Spend a cosy Saturday morning at home, reading the latest fashion magazines, with a cup of tea in hand.
We love Country Road here at Yellow Button. The classic, on trend pieces are wardrobe must-haves which is why Country Road has become a go-to retailer when shopping for our Yellow Button styling clients. If you are looking to update your wardrobe just in time for the cooler months ahead, engage in a Yellow Button stylist anywhere in Australia. Our trained stylists can create a bespoke shopping experience to ensure you have a well edited winter wardrobe to see you through the season.
Contact us at info@yellowbutton.com.au or click through here.