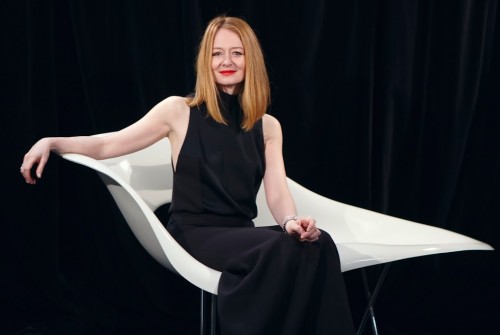 Miranda Otto in Victoria Beckham
Lisa Bridgett and Fiona Obst
Ryan Coor
Sarah Snook
Lisa Bridgett, Edwina McCann, Toby Smith
With Sal Morgan and Fiona Obst
Last Saturday night,
here in Sydne
y
NET-A-PORTER.COM
partnered with the National Institute of Dramatic Arts (NIDA) as the digital sponsor of its Foundation Trust Gala. The prestigious annual event brought together the stars of Australian stage and screen – including prominent NIDA alumni.
Lisa Bridgett, NET-A-PORTER's Global Sales & Marketing Director, was in Sydney to welcome NET-A-PORTER's table, which hosted top clients and industry influencers. Bridgett says, "NET-A-PORTER is a global business and Australia is one of our most important markets, so we are always looking for meaningful ways to strengthen ties with the region. We have a phenomenal customer here who is as fanatical about the arts as she is about fashion, and this partnership with NIDA allows us to support her passions – as well as backing Australian creative talent, which we are always keen to do, whether it's on the runway, stage or screen."
It was a night of wonderful entertainment and many laughs were had. Ryan Coor was a delight with his one liners. This joke was a highlight
Q: How do you make an actor complain?
A: Give them a job.
Wearing: Toni Maticevski Legacy Gown and Reed Krakoff heels