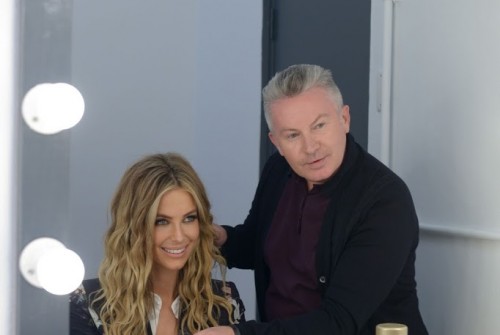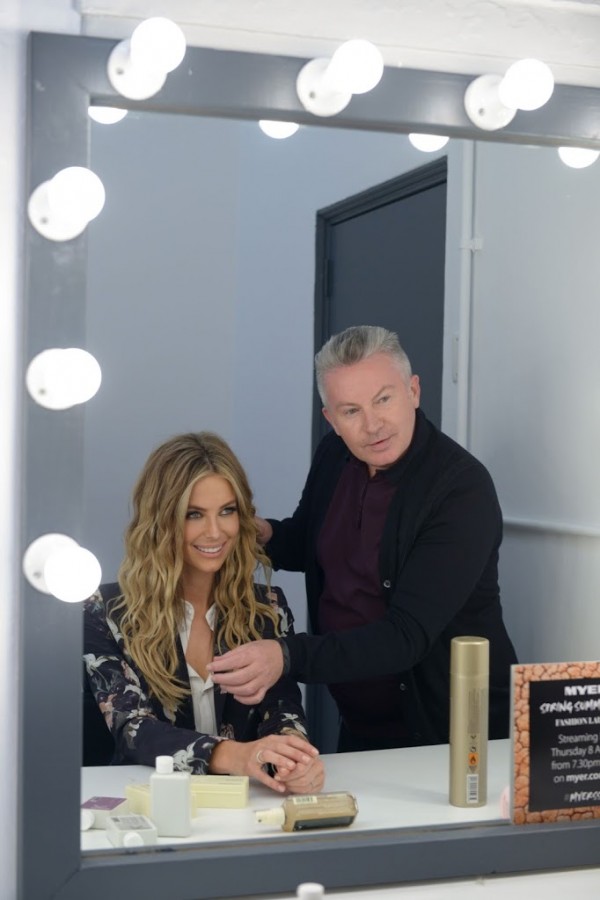 Last week, Kevin Murphy created the look for the Myer Spring Summer Fashion launch. We caught up prior to the show to see exactly what would be walking down the runway and how it can be achieved.
Kevin: The look this year is inspired by water and feathers. It's a beachy, textured wet look that is at the same time polished.
The waves have been pulled back off the face for a more modern look; I wanted to give the impression of a woman walking out of the ocean.
Fashion this season is all about the sharp silhouettes, so the hair needs to complement that by having a beautiful silhouette of its own that is strong but subtle enough not to detract from the clothes.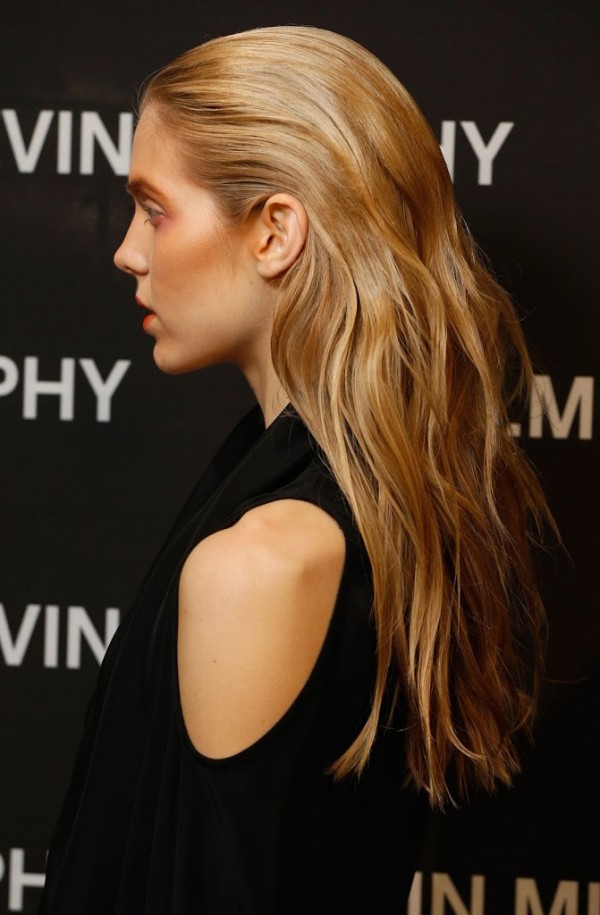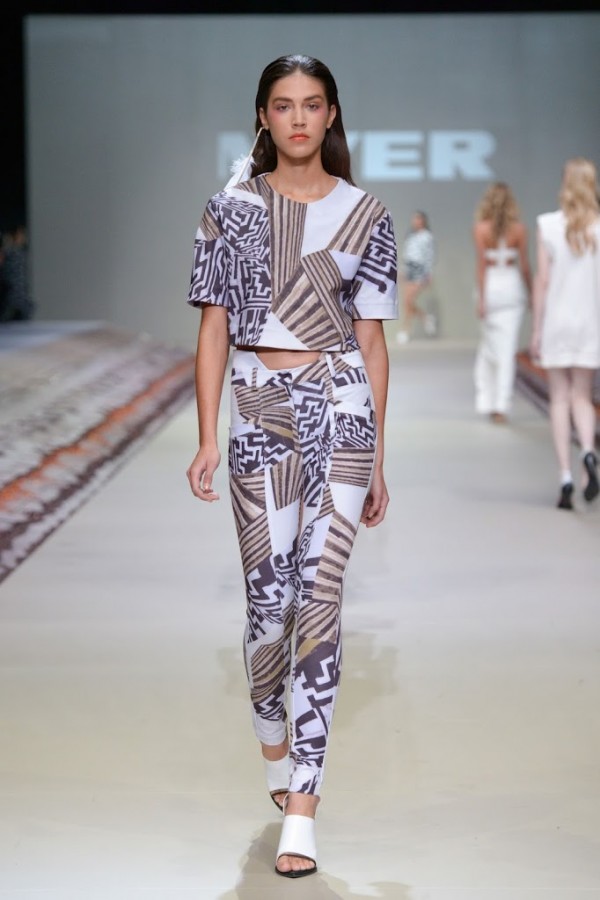 How to get the look:
1. Smooth over the hair gently using a smoothing brush to remove tangles.
2. While the hair is still damp, apply a good amount of ANTI.GRAVITY lotion from roots to ends and dry in.
3. Beginning at the front of the head, take a horizontal section about three inches across and one inch deep, back brush the roots gently and wrap away froNt he face with a medium curling iron. Remove the curling iron and pin hair into place with a PIN.CLIP, leaving the ends out.
4. Repeat the same technique on each side of the head.
5. Let the hair sit until it cools.
6. Beginning at the back, remove the clips one by one and smooth over as you go, bringing the sections together using a smoothing brush.
7. Using a little SESSION.SPRAY, smooth the sides straight back from the face and pin to control the hair, smooth all the way to the ends of the hair creating an undulating wave and not a curl.
8. To finish, take some SUPER.GOO and apply using a flat palm movement to stretch out and control the wave from the nape to the top. Allow to relax before again moulding with your palms as you go. Finish with a light mist of SHIMMER.SHINE.