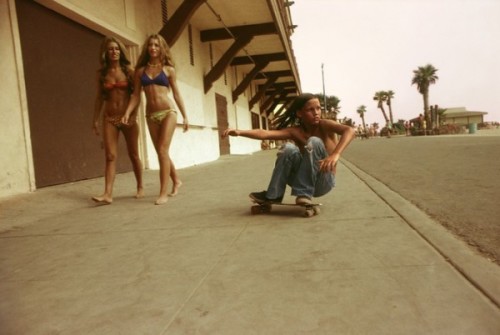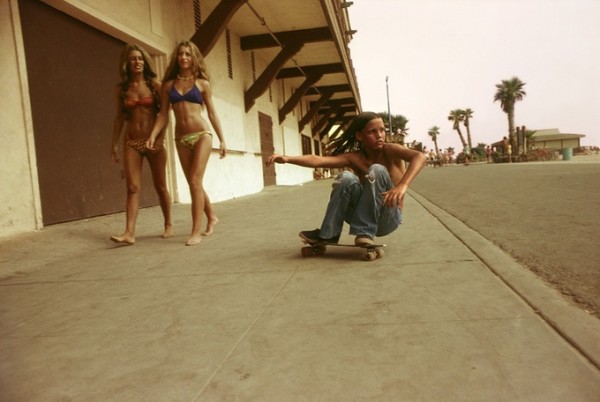 With everything going very 70's in fashion, it's our wider culture re-visiting this poignant era. I've long been a massive fan of beautiful photography and their series 'Locals Only' exhibit by Hugh Holland capturing the 70's skateboarding culture – think Lords of Dogtown featuring the late Heath Ledger.
The exhibition will open on Thursday June 4th with Hugh Holland in attendance. It will run until August 1st at Blender Gallery.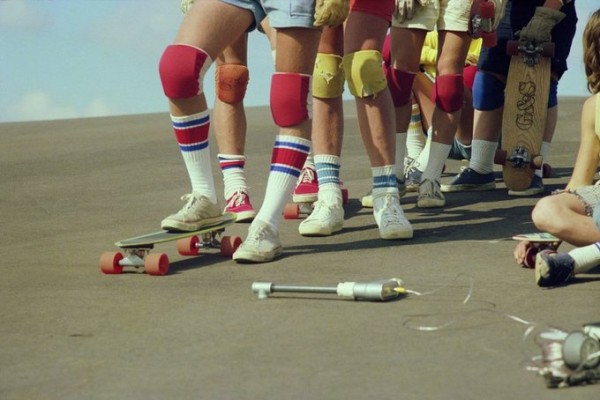 One afternoon in 1975, a young photographer named Hugh Holland drove up Laurel Canyon Boulevard in Los Angeles and encountered skateboarders craving up the drainage ditches along the side of the canyon. Immediately transfixed by their grace and athleticism he knew he found an amazing subject. Although not a skateboarder him, for the next three years Holland never tired of documenting skateboarders surfing the streets of Los Angeles, parts of the San Fernando Valley, Venice Beach, and as far away as San Francisco and Baja California, Mexico. During the mid-1970s, Southern California was experiencing a serious drought, leaving an abundance of empty swimming pools available for trespassing skateboarders to practice their tricks. From these suburban backyard haunts to the asphalt streets that connected them, this was the place that created the legendary Dogtown and Z-Boys skateboarders. With their requisite bleached blonde hair, tanned bodies, tube socks and Vans, these young outsiders are masterfully captured against a sometimes harsh but always sunny Southern California landscape.