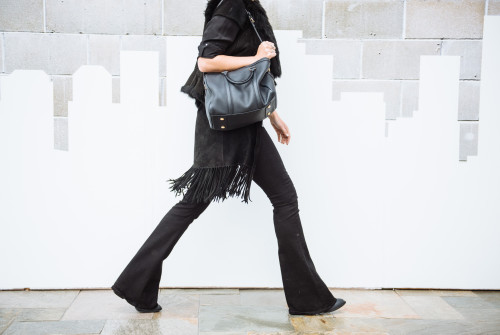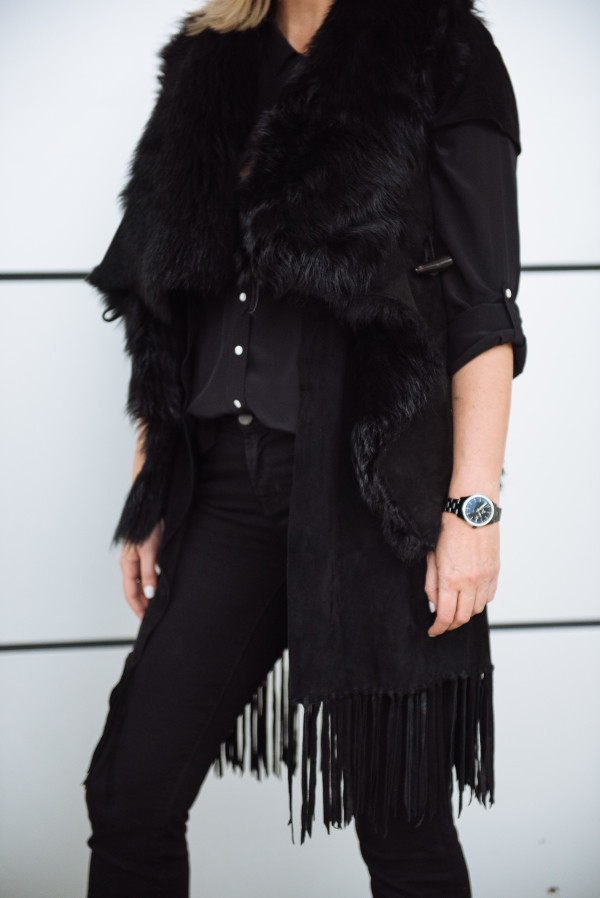 Layering doesn't always have to be generic. Mix up fabrics, lengths, textures and shapes to create your own story.
I do have a few rules.
1. 
Comfort. Don't put on something that is too tight, too short, or just isn't 'you'.
2. Different fabrications in the same tones are going to naturally be a bit different.  Don't be too pedantic about it. I love suede, I adore black denim and I live in silk shirts. Mixing them together is fine however the tones of the black do differ to one another. You don't want to perfect an outfit. Or maybe you do, maybe that is your style, personally I love keeping things a bit light and fun…and oh so warm. This photo was taken in the deep dark depths of winter so I was warding off the biting wind. Hence the gillet I was wearing. The reason why? I was plain sick and tired of wearing my usual knits, jackets and jeans. Creating a new story adds some differentiation into your wardrobe and so too your life. Sad but true, some days we just want to be a bit different.
Now spring has sprung, the gillet is no longer needed, but my suede THORN vest is here to stay. Did somebody say the 70's were back?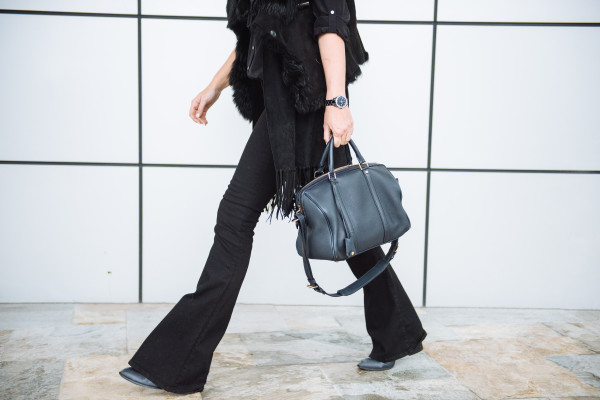 Wearing:
Jeans: Victoria Beckham. SHOP HERE
Vest: THORN. SHOP HERE
Bag: Louis Vuitton
Shirt: Equipment. SHOP HERE