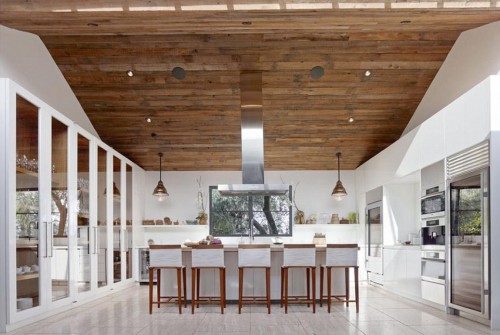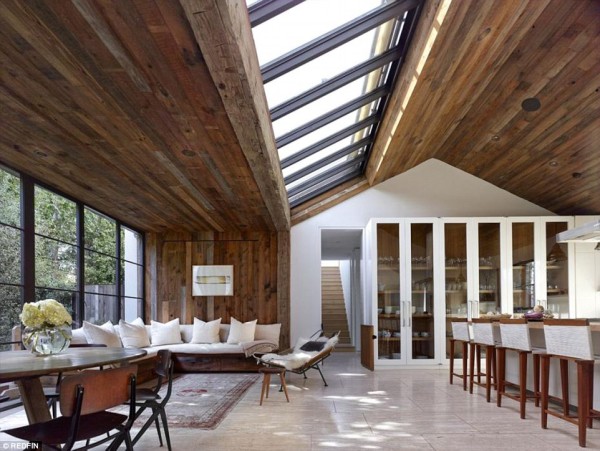 Jason Statham and Rosie Hunginton-Whiteley have purchased a $12.9 million mansion in Beverley Hills that looks both mid-century and modern at the same time, even though it was originally built in the 1980s.
The two story house has five bedrooms and eight bathrooms, and totals 5,600 square feet of space inside the home alone.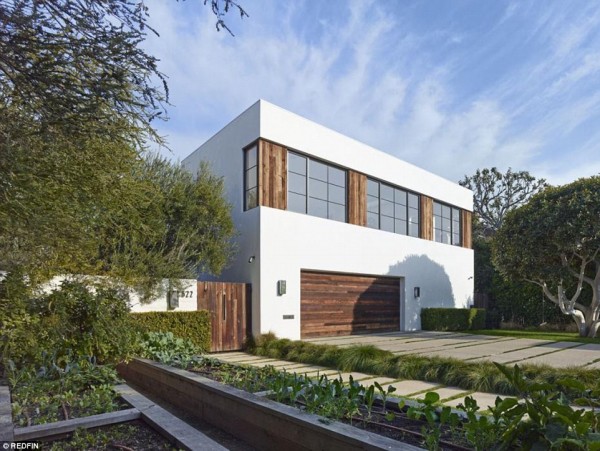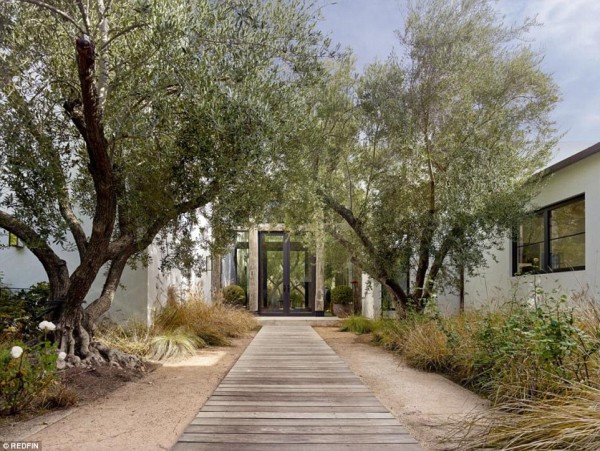 The look is clean and rustic at the same time with a white boxy exterior accented by reclaimed barn wood. Architect Jeffrey Allsbrook reworked the Eighties property in 2006.
And there is plenty of space outside.
The home sits on a third of an acre. Hedges surround the house and there is a Koi pool with a fountain in the back.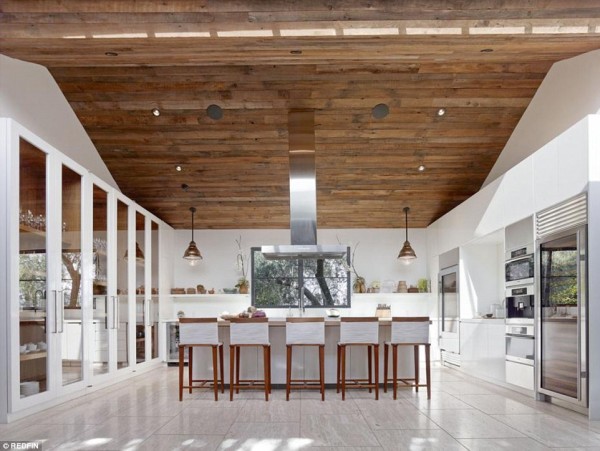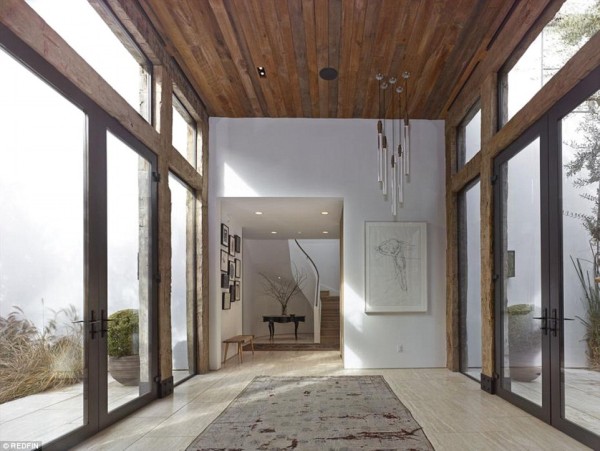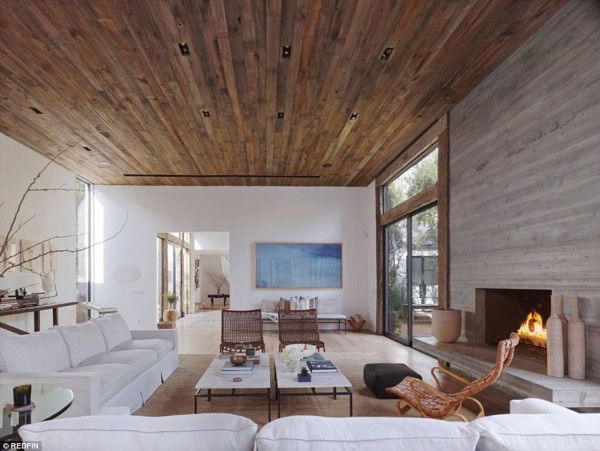 The landscape architect made sure the grounds were drought resistant. Native grasses, decomposed concrete paths and olive trees complete the look. In addition to plenty of bedrooms, there is a large living, a family room; two dining rooms, a den, and media room.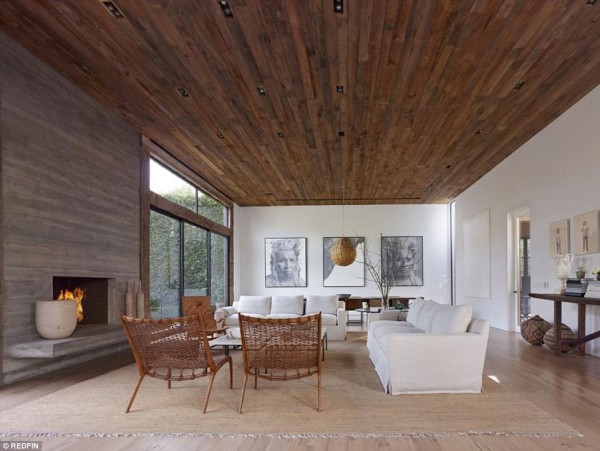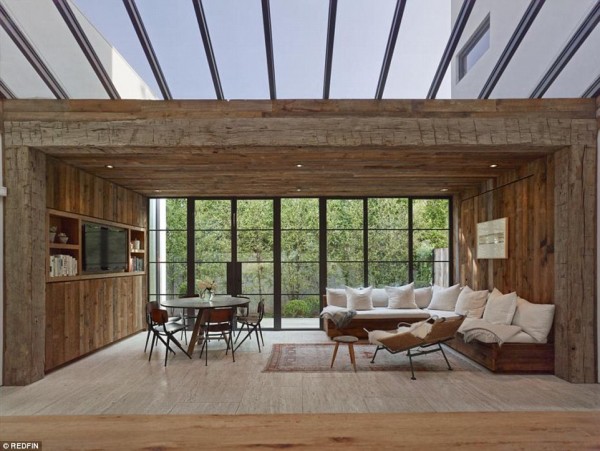 Images and text via: The Daily Mail