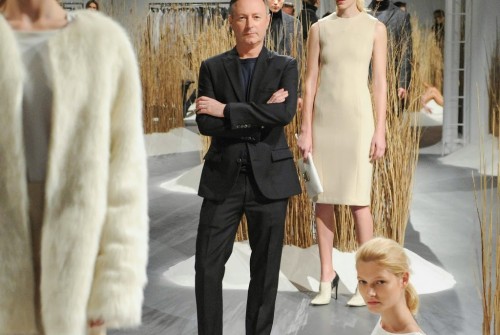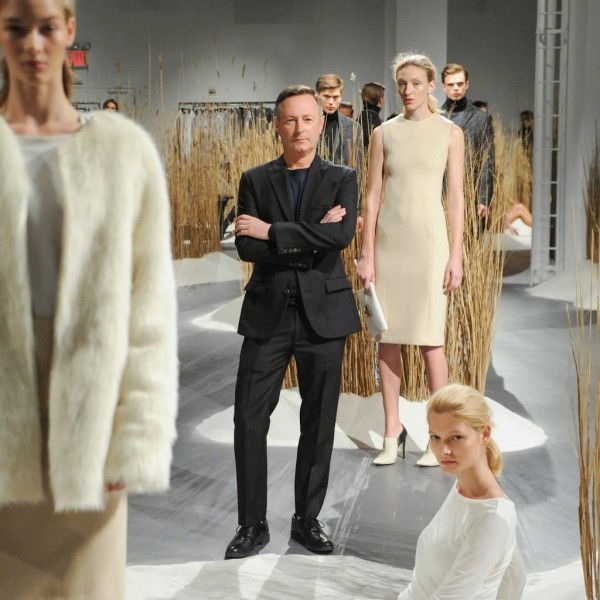 Kevin Carrigan: Calvin Klein Creative Director.

As Creative Director at Calvin Klein Inc. Mr Kevin Carrigan oversees all categories within the extensive Calvin Klein business. His career reads like every budding designers dream. First honing his skills at Max Mara and Nicole Farhi before joining Calvin Klein in 1998.
It's amazing the different paths and life experiences that influence successful creatives such as he.
It's my absolute delight to share with you my interview with this incredibly talented man, Kevin Carrigan.

Claire: Throughout your career, who has been your biggest influence?
Kevin: My grandmother and my mother, who are both from South Africa and ended up living in the U.K. My grandmother was a fantastic tailor and seamstress who cut straight into cloth and draped on the body. I was always around them. Their fearless energy, passion for life and fashion, and their love of travel and enjoying different cultures always inspires me.
Claire: Within your role, you oversee so many categories of Calvin Klein – how do you keep on top of each range within each business seasonally?
Kevin: It is a challenge, but I worked 24 hours, 7 days a week. I am constantly pushing myself to be curious and open to change and I am always figuring out what is new and innovative while still remaining business savvy. The balancing act of art and commerce is what I excel at.
Claire: I personally love your design philosophy of 'creating modern clothes with an appreciation of form, function and beauty, evolving them to meet the needs of ones lifestyle.' With this in mind, who are you designing for and what is the key element translating this philosophy technically into the brand?
Kevin: My philosophy of functional, modern clothes that fit into the lives of today and the future is the reason why I love to design. I aim to always remain true to the brand's DNA, but to continue to evolve and always make clothing that is beautiful and sexy, while also functioning in our hectic social lives.
Claire: There have been many poignant moments in time for the Calvin Klein brand. What do you see as the major highlights throughout the brand's history?
Kevin: That's a hard one; there have been so many iconic moments for the brand. Personally, I love everything that the brand has done with Kate Moss. Her beauty, her style and her legacy will always remain timeless.
Claire: How has your exposure to industrial design and architecture at the beginning of your career influenced your design aesthetic now?
Kevin: I believe it has helped me remain in touch with the needs of our ever-changing lives. Architects design and build things that enhance our culture and workplace. They have to be in tune with the zeitgeist and create spaces and buildings that reflect the culture we live in and are going to live in. I try to approach my design philosophy with these same principles in mind in order to create long-lasting, modern designs that are sometimes classic, but always relevant.
Claire: There are moments in time when one can identify their chosen career path. Can you pinpoint yours ?
Kevin: Yes! Early on, during my foundation course at art school, I first wanted to be an industrial designer or architect. I switched to fashion, as I felt it was cooler and more fast paced. I realised then that I could become a good fashion designer, but little did I know that I would one day work for Calvin Klein in New York and be a major contributor to the success of a global designer lifestyle brand.
Claire: What is it that inspires you in work and life?
Kevin: Art. I have to have art all around me. I love any conceptual art that has a deep meaning behind it, like my partner – Tim Furzer's – work. The new pieces that he has created for our CK Calvin Klein store windows in Asia are called "22 Hour Days," and are beautiful abstracts in layers of watercolours and graphites. Central to the work, is the idea that the length of a day is imperceptibly increasing over geological time. The emotion, the thought and the beauty of his work inspires me.

Claire: What part of your role do you find most rewarding?
Kevin: The whole process. From the design kick-off meetings to the fabric selection to the two-dimensional sketch to the three-dimensional form. From there, the fitting, casting and collaborating with a great team – from the stylists, to the photographers and the art directors – to communicate my vision for the brand globally.
Claire: What part of your role do you find most challenging?
Kevin: All in all, it is challenging to constantly innovate season after season. Constantly designing lines that have a strong DNA and that evolve and resonate with the cultural shifts of the times – that is the mark of true success for me.
Claire: What has been your career highlight at Calvin Klein Inc. ?
Kevin: There are so many to recall, but the CK one re-launch campaign with the models in the box, which was shot by Steven Meisel and directed by Fabien Baron. It was cool and youthful, and it connected to everybody globally. The models were fabulous and a great diverse group that included Ian Mellencamp, Rita Ora, to Mambi Northwood Blyth, Abbey Lee Kershaw, Lara Stone, Eliza Cummings, and Fei Fei Sun.
Claire: If there was one piece of advice you could give to an aspiring designer, what would it be?
Kevin: Learn your craft, put the hours in, have curiosity, be open and keep learning. I am still learning today !
Claire: Where is your ultimate holiday destination?
Kevin: Any Como Shambhala Resort where you can relax, mediate, enjoy a massage or facial, and eat at their vegetarian restaurant, Glow. They have hotels and resorts in fabulous locations like Ubud in Bali, Parrot Cay in Turks and Caicos, Bhutan and the Maldives.
Claire: What music are you listening to currently?
Kevin: Anything by Beth Ditto; I adore her.
Claire: Your 3 favourite places in New York?
Kevin: My three favourite places in New York are…
1. My house in Bellport, where I can relax and swim on the weekends
2. Minetta Tavern for amazing food and a cool New York vibe
3. The bar at the top of the Standard Hotel for great drinks and remarkable views
Claire: What is your favourite app?
Kevin: BBC news; It's the app that I use the most!