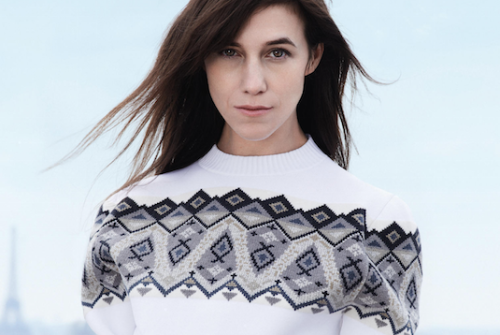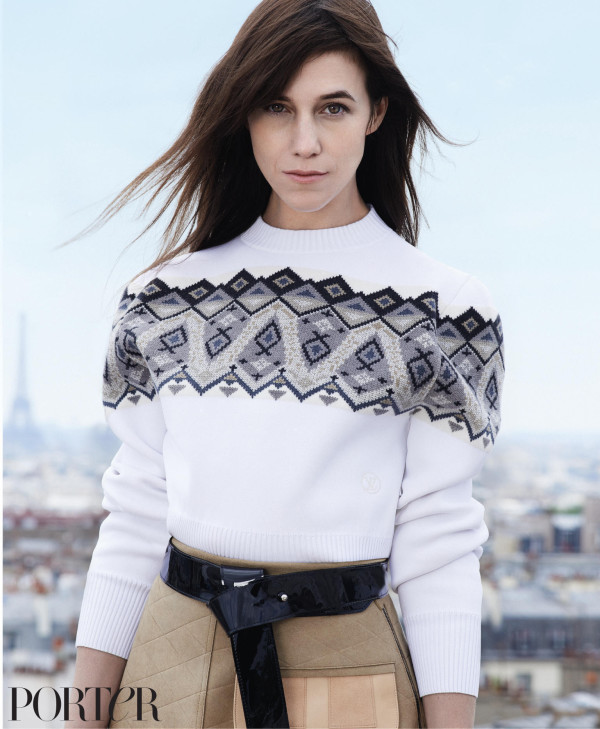 Award-winning actress, musician, fashion star and mother of three, Charlotte Gainsbourg's unconventional path is perhaps to be expected of the daughter Jane Birkin and Serge Gainsbourg. As Harriet Quick finds, she is a woman who leaves things to chance.
The way Charlotte Gainsbourg tells it, her acting career has been led by happenstance. The extreme efforts that other actresses might go to – serial body modifications, the courtship of directors in pursuit of the big-budget studio movie – are simply not her style. "I like doing things spontaneously," she explains. "I believe in chance – when time sets itself without control and things happen at a certain time. In French it is le hazard. And it makes me confident in whatever happens, instead of trying to make things happen."
Some very sweet chances have found Gainsbourg lately. She plays leading roles in no less than four feature films released this year: a grieving mother coping with the loss of her son in Wim Wenders' Every Things Will Be Fine, one of two sisters entangled in a love triangle in Benoit Jacquot's Three Hearts, a cold-hearted, absentee mother in Asia Argento's dark-humored Misunderstood and a rookie immigration officer in Eric Toledano and Olivier Nakache's cross-cultural drama Samba.
"I am trying to slow down. Four films in a row was tough," the 43-year-old mother of three admits in her softly spoken, perfectly intoned English. She is, however, remaining busy in other areas. As one might expect form the daughter of cultural icons Serge Gainsbourg and Jane Birkin, she has released four records to date, and this season is having a resurgent love affair with fashion. Currently starring in the ad campaign for Louis Vuitton, as photographed by Annie Leibovitz and cast by her friend Nicolas Ghesquiere, the gilded Parisian fashion house's recently appointed designer, Gainsbourg and her enduring style-icon status have returned to the fore once again.
She is, then, undeniably the woman of the moment, but Gainsbourg's annus mirabilis comes after testing times. Last year she undertook one of her most demanding roles, in Lars von Trier's four-hour, two-volume epic Nymphomaniac. For her third time working with the notoriously tough director – she was named Best Actress at the Cannes Film Festival for her part in his film Antichrist, in 2009 – Gainsbourg unravels the story of her character's chronic sex addiction.  Her capacity to traverse complex emotions, and build suspense and intrigue, is astonishing. "Charlotte has a great capacity to be both fierce and fragile, to jump off an emotional cliff without knowing where she will land," says Willem Dafoe, her co-star in Antichrist.
"Lars has pulled the most out of me," she says of her experiences with von Trier. "Afterwards, I was very happy to go into a comedy [Three Hearts]. I have not done many and it is lovely to be light." Her co-star Chiara Mastroianni, the daughter of Catherine Deneuve and Marcello Mastroianni, admires Gainsbourg's natural sense of gravity: "She is surprising, very moving and very strong – I love the way she acts."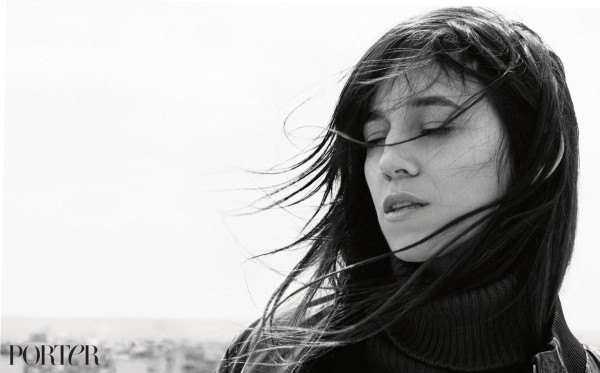 Yet another appreciator, the director and actress Asia Argento, says that she wrote the part of the mother in Misunderstood with Gainsbourg in mind. They met in Cannes, when Argento was on the jury that recognised Gainsbourg in Antichrist, and reunited on set three years later, playing a lesbian couple in a comedy, Do Not Disturb, made by Gainsbourg's partner, the French-Israeli actor and director Yvan Attal.
"The other day I was at my mother's house and she had a picture of me at 14, in front of a typewriter, smoking," says Argento. "In front of me are movie posters, a photo of Syd Barrett and one of Charlotte. I have been following her career since we were both child actors.
Misunderstood centres around a nine-year-old girl growing up in Rome, whose parents pour all their affections on her siblings. "It wasn't easy for her to work on such a different role," ays Argento of Gainsbourg. "Before shooting, she told me she had doubts that she could nail a character so different from the ones she had done in the past: a loud, drunk seductress. But once in front of the camera there wasn't a single moment of hesitation – she owned it. She is fearless."
The film debuted at Cannes, with the red-lipped, tattooed Argento contrasting strikingly with the ethereal Gainsbourg, who wore a black sweater covered in cut-out dots and lemon coloured Louis Vuitton pants. "Because the film was not in the final selection, I could be a bit more low-key. I really wanted to wear the pink trousers, but I chickened out," laughs Gainsbourg.
Ghesquiere, like Argento, says he "grew up" with Gainsbourg – as the progeny of one of France's set-loved couples, she has long been the country's darling. "I always joke with Charlotte that I have known her since she was a baby," he says. In fact, their friendship dates back to his early days at Balenciaga. They have a sibling-like honesty with each other. "She is so strong with her artistic choices," he says. "She makes choices very few actors do." In the Louis Vuitton campaign, her expression of vulnerability and strength, diffidence and intimacy, reflects Ghesquiere's own multifaceted view of female identity.
Gainsbourg though, is not the kind of woman who worships at the altar of luxury. Jeans and T-shirts are her everyday expression of personal stele, and her appreciation of denim led to the recent  launch of a collaborative range with LA label Current/ Elliott.
It is easy to forget that she is a parent herself, so youthful is her air. She has three children with Attal, aged 17, 11 and three, who are variously in awe, embarrassed or too young to fully understand her professional life.
Gainsbourg, surprisingly, has moments of self-censure. "I am always happy saying I am not satisfied by the way I do something – you have to be honest," she says. And even she contemplated the passage of time with a wary eye. "I'm bothered by the way I look at every possible age," she says. "I see the films and think, 'God, do I look my age?" Before, people always said, 'You look 25'. I don't want to look my age, but of course I will. You have to be at peace with yourself. One has to be careful not to fall into the trap of surgery you can't go back on." She laughs. Peace, laughter, passion, family: Gainsbourg is driven by many things. But what the future holds is still, apparently, left to chance.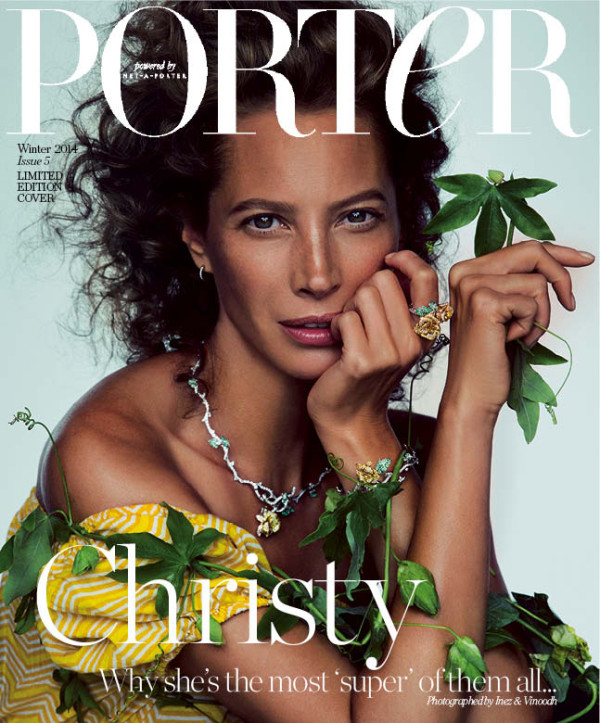 Christy Turlington photographed by Inez & Vindoodh. 
Magazine available now on newsstands and www.net-a-porter.com