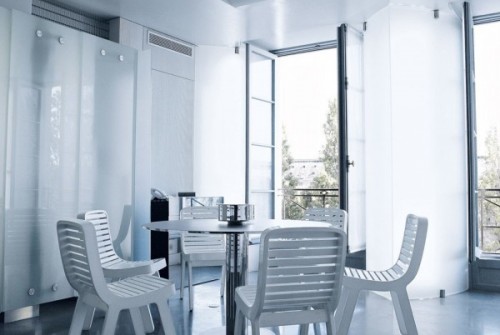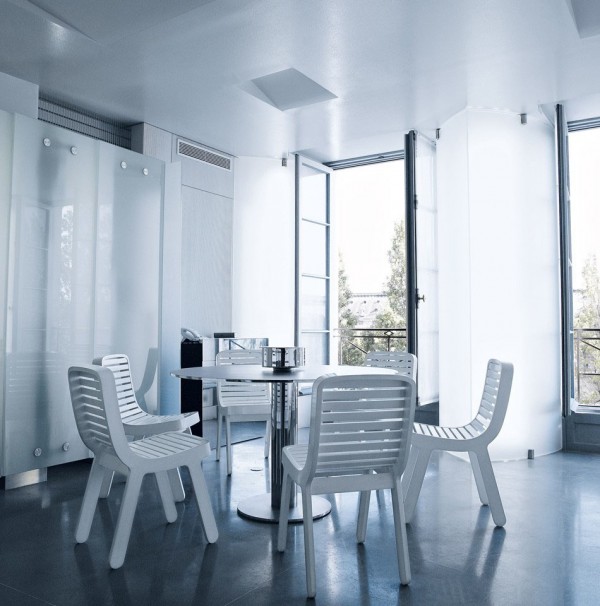 "I wanted an apartment with glass and transparency everywhere… and there is no color here, because I am constantly surrounded by color. I prefer to live in a neutral environment."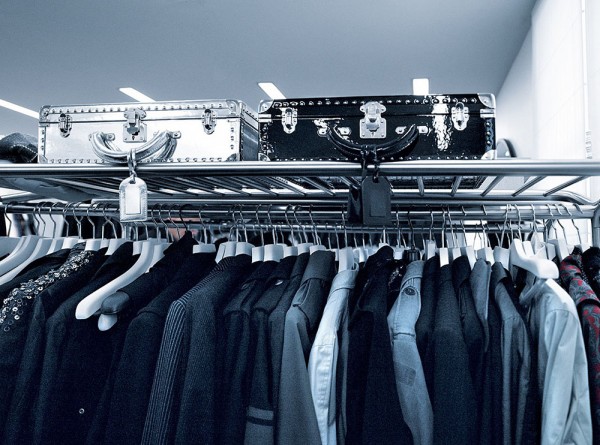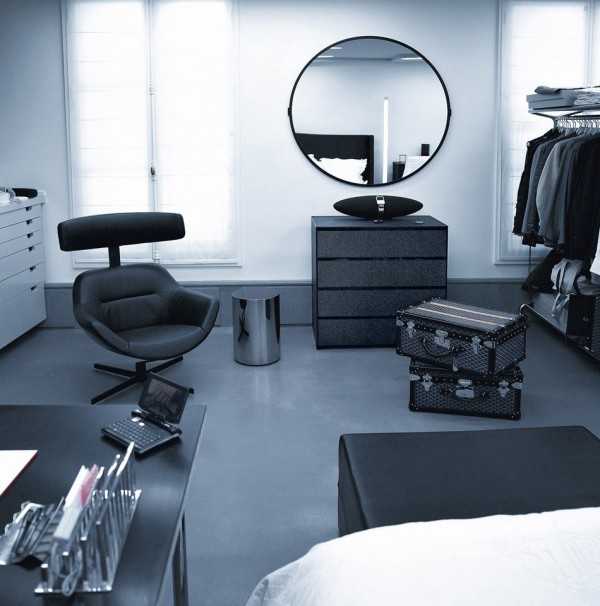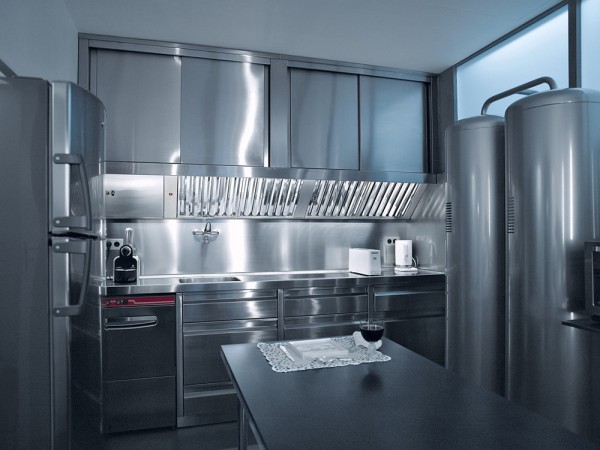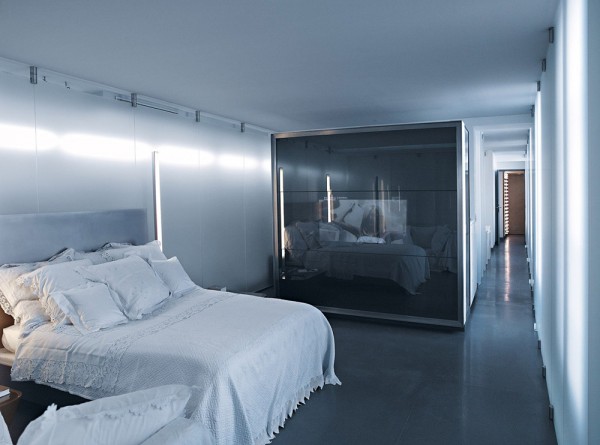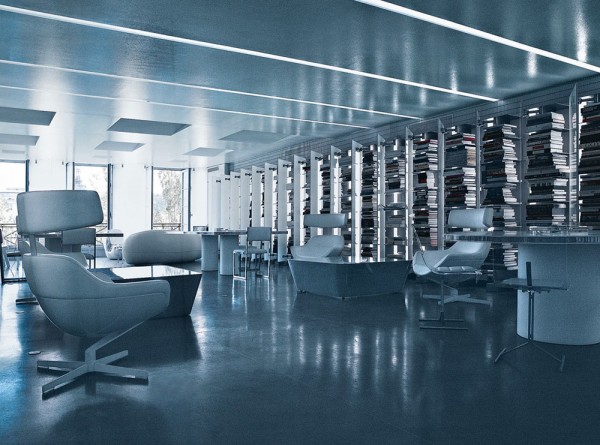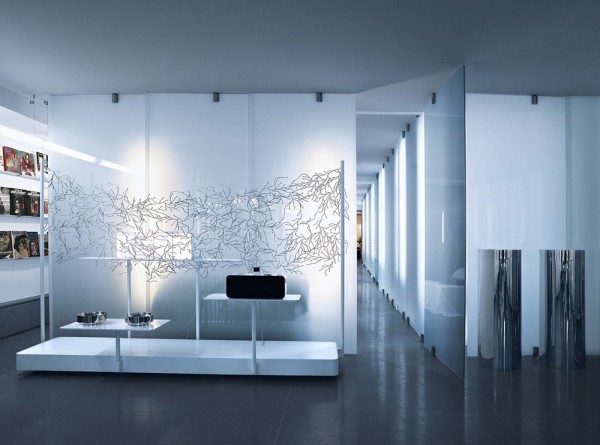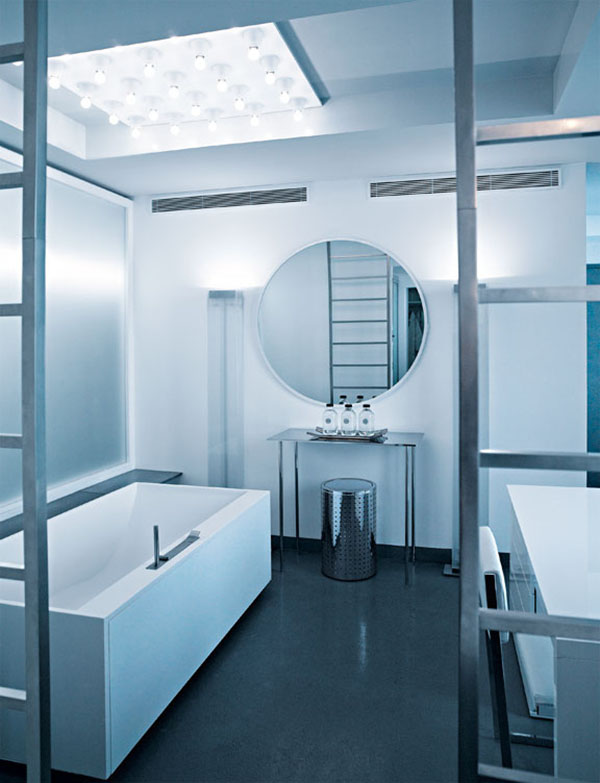 Well we know what Karl Largerfeld creates but to see where he lives is quite another thing all together. I did not expect this kind of futuristic home. His apartment is located in the Quai Voltaire in Paris.
Brrr, I feel chilly…..
I wonder if he wears Ugg boots and trackies in here?? (I'm being completely sarcastic btw….)