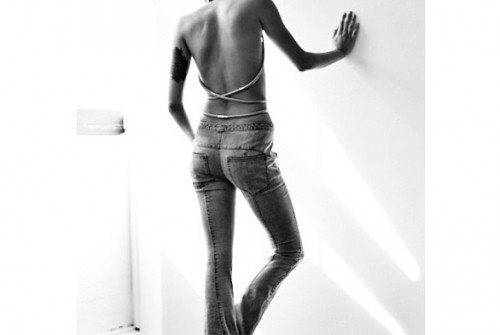 New denim line at Willow.
Black and white and chic all over.
Winter wonderland and print perfection.
Some days I just love the opportunity to play dress-up's. Today I fell for the incredibly soft leather Mulberry cape/bag combo.
Mad hatters.
Frida Kahlo-esque and Ginger and Smart dressed birthday gals today. Happy Birthday spring chooks x
Sunday morning road tripping.
The weekender.
No pepper spray needed.
Is there a woman in the world who doesn't love Agent Provocateur? I caught up with CEO Garry Hogarth on all things AP. Past, present and future… (including opening in David Jones)
Hat, hair, shoulder pads. 3/3.
After a week styling Zara Phillips for Magic Millions I grabbed a few moments with her prior to the big race to chat babies, hats and houses for Vogue Spy Style.
LOVE this. Tweed jumpsuit and Givenchy neckpiece.
Watching the rehearsal for David Jones fashion launch. It's a feast for the eyes (and wallet).
Miranda Kerr in the spotlight at David Jones fashion launch preview.
Love me a Perth girl. Couch session with Jessica Gomes.
60's inspired prints, in mints at Romance Was Born.
Mad for this velvet quilted Josh Goot ensemble at David Jones.
Summer rays.
Dinner under a ceiling of Stephen Ormandy art (in progress) at Neild Ave with Russh Magazine and the Mint Partners. Delishhhh. #thelambthelamb