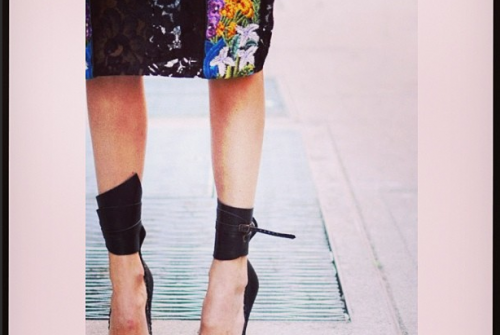 Fan-tankles
Vintage street style, Jane Birkin style.
Punk Monday. I mean #yellowmonday
Should you not want to wear it… feel it beneath your toes. #yellowmonday
Clutch it. #yellowmonday
Helena Christensen – the super of supers.
Am so looking forward to this… Cannot wait to give my brain some juice on Thursday at the Bespoke summit.
Laced up with these Tony Bianco beauties.
Fancy a cuppa?
I can't come to the phone right now, please leave a message.
ON THE BLOG. I don't often put thing on here that I don't like but Karl Lagerfeld's apartment? I'm sorry, I'm just not a fan…
Black Magic @Vogue
The sun sets on an incredible day at the Bespoke summit having heard an amazing line-up of inspiring speakers.
Today on the blog. Black and White: How to wear: Where to buy. #shopit