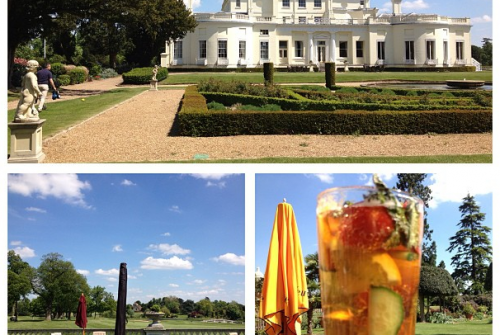 From a perfect English spring day to a weekend of Sydney storms. Was this really less than a week ago? Pimms, gardens and greens.
So many amazing pieces at the press showings for #maxmara and #sportsmax last week with @evhpr. This Sportsmax jacket was one of the many that caught my eye…
Blue Bird.
Varsity Cool: How to wear: Where to buy. On the blog.
Friday's on my mind.
Coming home to this never, ever gets old. #Sydney – you are stunning.
Legs. And a lot of them.
Audrey Hepburn.
Chain mail.
The power of a slick middle part. No accessories required.
So Frenchy fab… #paris #sbyb
A snapshot in time. #yellowmonday
Beauty at every corner you turn… #paris #sbyb
I was at the register buying a book and then looked to my right. Then I nearly fell over… #karllagerfeld
So bloomin' beautiful…#paris #sbyb #londonstyleseries
A bit of denim heaven.
Denim and print twins. #londonstyleseries
Bonjour Paris!
Vanilla Ice.
Wishing the showroom here at My Wardrobe was, actually, MY wardrobe. So many goodies here to play with. #commedesgarcons #3.1philliplim #marcbymarcjacobs #londonstyleseries
High shine. Metallics of the night…
As far as weeks go, this week was pretty damn spectacular. Staying with one of my oldest dearest friends and her family in London and having the opportunity to talk to some of my personal heros in the fashion industry were just some of my highlights. Then to leave London for Paris for a girls weekend? Yep. Pretty good.
Saying this however, getting home to my beautiful little family was pretty hard to beat.