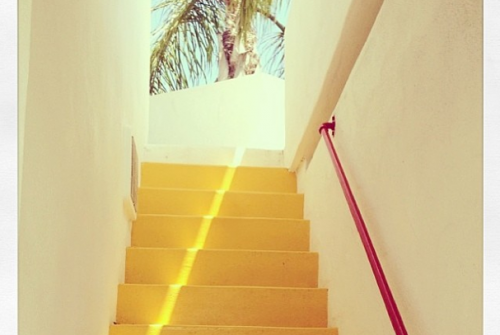 A perfect flight of stairs at Palm Beach. Ideal for #yellowmonday #regram @jacperrett. Thanks for the tag @helsyrobbins.
Clocking on. #yellowmonday
Blonde Betty.
What to get him or her for Christmas? A personal styling voucher for a wardrobe cleanse, shopping, event dressing with one on one styling advice. Our team of stylist can make this unique gift one to remember. Email info@yellowbutton.com.au to purchase yours.
Eagle rock. Day turns night.
Interior inspiration. Black and white.
@badgalriri smoking up the lens for #balmain. On the blog now.
The latest post for my collaboration with @witcheryfashion. 5 ways to wear the hardware cami. #stylecollective
The first day of school holidays, let the beach bumming begin.
Need a Christmas present idea? An 'experience' might be the way to go. Particularly with one of our talented personal stylists. (you never get a second chance to make a first impression.)
Today.
Congrats Liberty and Somer! @watsonxwatson today launch swimwear X
Happy holidays X
Is there anything more magical than a rainforest as a rooftop?