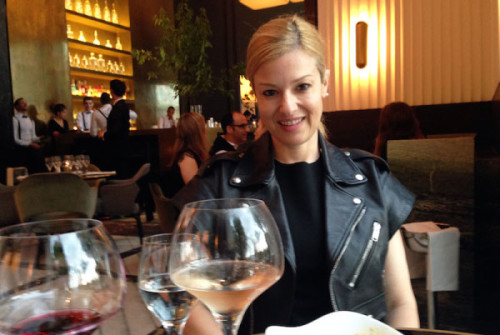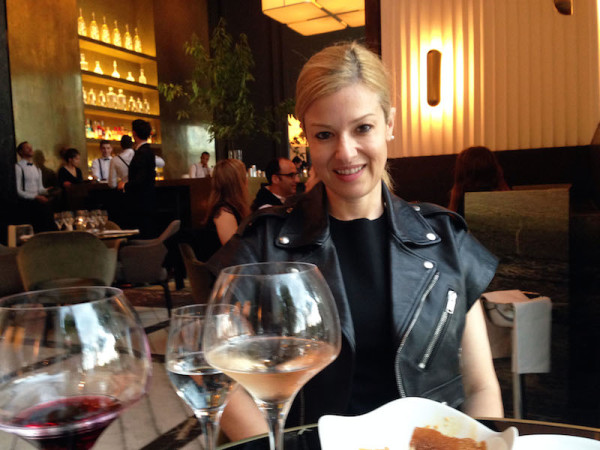 Last month I caught up for lunch with Eva Galambos, owner of luxury boutique Parlour X in Paddington, Sydney.  Prior to her buying trip in Paris I asked if she would mind taking a few snaps and share her travel diary with us.
Enjoying a fabulous romantic dinner with Michael at my current favourite Paris restaurant, Monsieur Bleu.
A selection of the extraordinary prints from inside the Mary Katrantzou S/S15 showroom appointment.
At the Issey Miyake Bao Bao showroom with the new colour range of S/S 15 Lucent bags.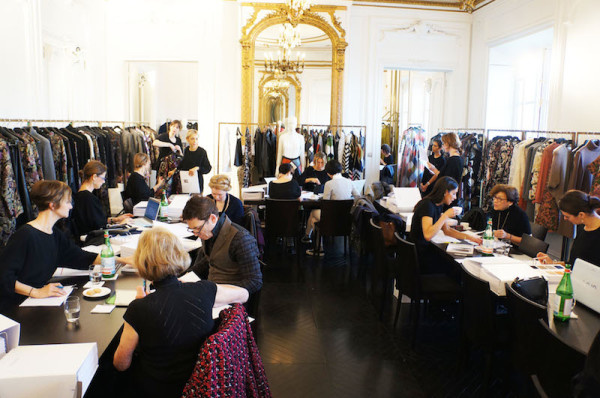 A shot of Duomo in Milan from my taxi en route to the Valentino showroom…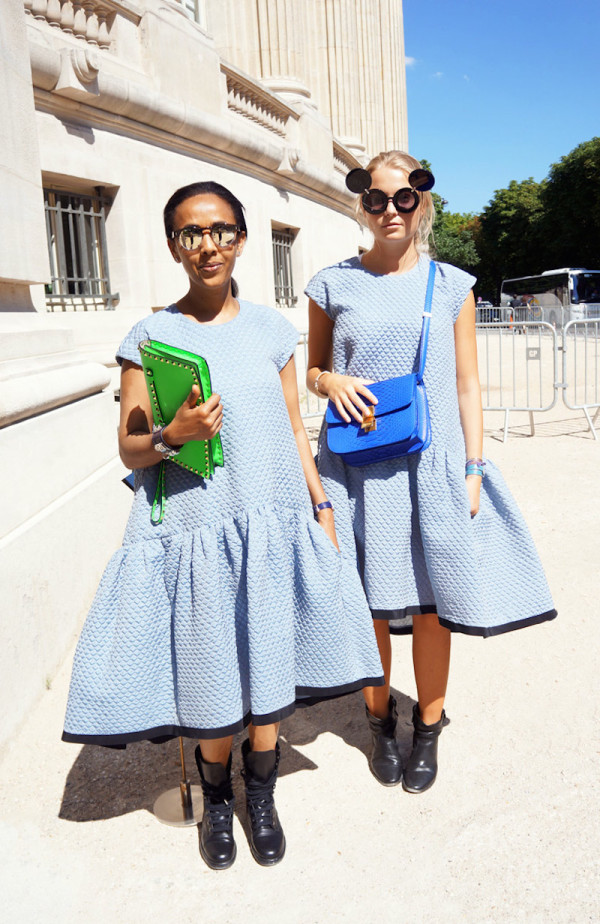 How good do these ladies look in their matching dresses and Valentino accessories outside of the Grand Palais?!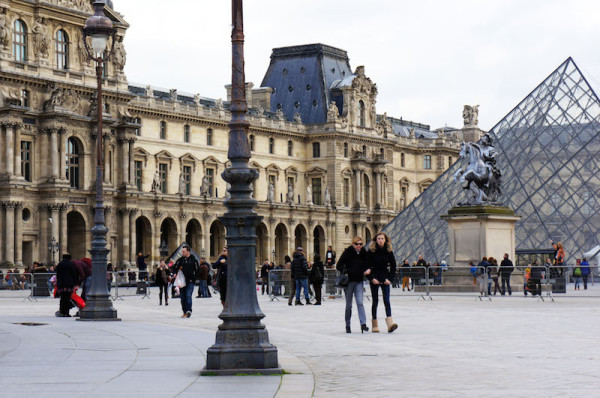 Beautiful Paris… Another snap taken from the taxi en route to an appointment!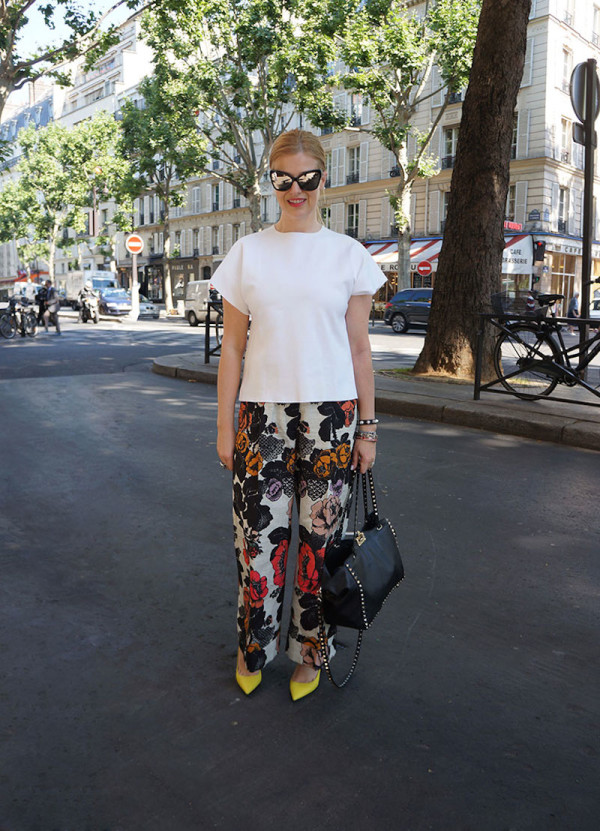 On my way to the Isabel Marant showroom wearing Balenciaga, Chanel, Comme des Garcons, Valentino and Dries Van Noten.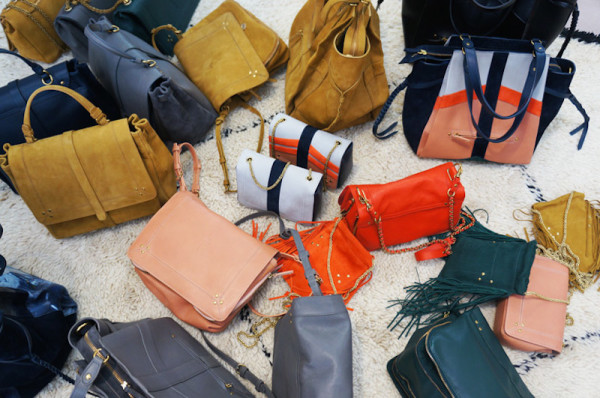 I love the S/S15 Jerome Dreyfuss collection; great colour, textures and new shapes!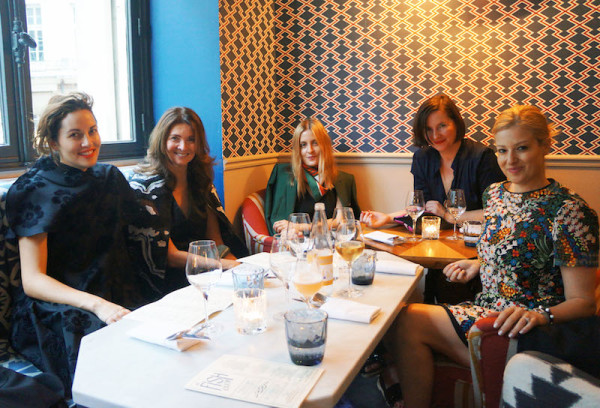 Enjoying dinner at Fish club with good friends.