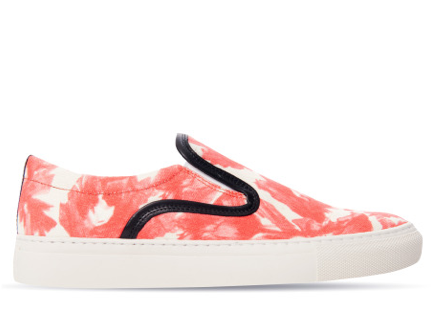 Mother of Pearl
Leopard Achilles Slip on Sneakers
$353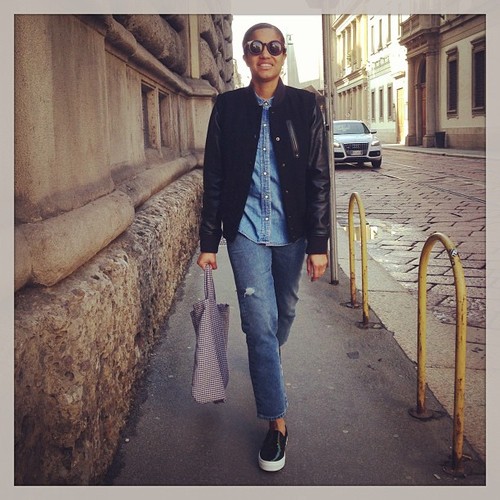 McQ Alexander McQueen
Slip on Sneakers
$320
Zara
Tiger Printed Sneaker
$53
Givenchy
Slip-on Leather Sneakers
$636
Marc by Marc Jacobs
Lace-Coated Slip-on Sneakers with Leather Toe Cap
$351
Givenchy
Toma Satin and Leather Slip-on Sneakers
$563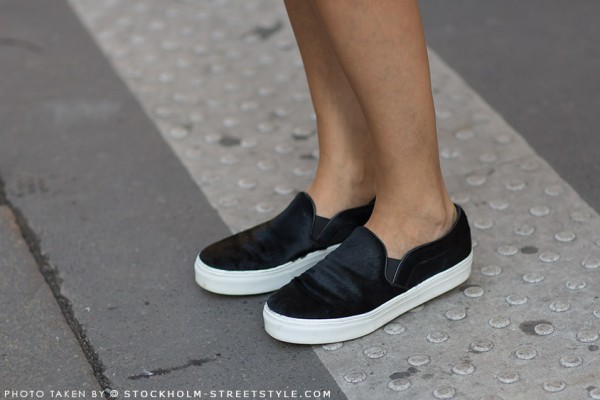 Tory Burch
Miles Perforated Sneakers
$186
Mother of Pearl
Orange Floral Achilles Slip on Sneakers
$353
Forget fancy wedge sneakers, forget sandals, forget thongs. It's ALL ABOUT THE SLIP ON.
How to wear:
1. You need to show a bit of ankle so you're not looking like you're about to jump on a skate board.
2. These will become a summer essential teamed with cropped jeans or trousers, skirts, shorts and even a flared culotte.
Did I lose you at the culotte? Baby steps. Short, skirts and cropped pants are a great start.