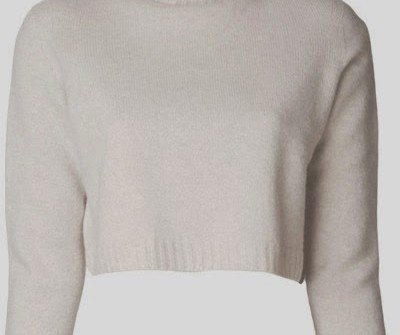 Ellery
Allegra Bell Sleeve Top
$840
The Row
'Nenette' Top
$802.18
There are trends I look at wistfully and imagine my 20something year old, pre-children self OWNING it.
A decade and 2 children later I leave the belly-baring, midriff gazing to those who do crunches for breakfast or who are naturally blessed with a buff torso. (Am I jealous? Ok, yep I am a bit)
I love this trend. Adore it. I love how you can mix a high-end luxe look and fuse it with the sporty element. It's just so, interesting. And not just for teenagers I might add. If you've got it flaunt it, however there is an age limit on this…
Jonathan Simkhai
Cropped Intarsia Jersey Top
$384.83
Proenza Schouler
Short Sleeve Cropped Crewneck Top
$895
Alexander Wang
Cropped Top
$494
Scanlan and Theodore
Double Scuba Crop Tank
$200
Nicholas
V Crop Top
$199
Ginger and Smart
Thorax Bralet
$399
Manning Cartell
Abstracted Fox Cami
$299
3.1 Phillip Lim
Cropped Laser Cut Polka Dot Blouse
$619.80
Christopher Kane
Metallic PVC-Trimmed Wool-Crepe Top
$805.52
Victoria Beckham
Wool and Silk-Blend Cropped Jacquard Top
$1,365
The rule of crop dressing for the chic, as opposed to the "I left the rest of my clothes at home" look.
1. Abs to die for? Then do it. Don't? Then think twice. The golden rule of whatever skin you show, that's where the eye travels. Whoever you meet, talk to will be looking…so be prepared.
2. A longer length on the bottom half is my ideal. After all, the lady is NOT a tramp.
3. Shirt over the top. If you like the look but are not quite brave enough to wear it on its own, a sheer, silk or cotton shirt is a good option. Unbutton it as low as you feel comfortable to go.