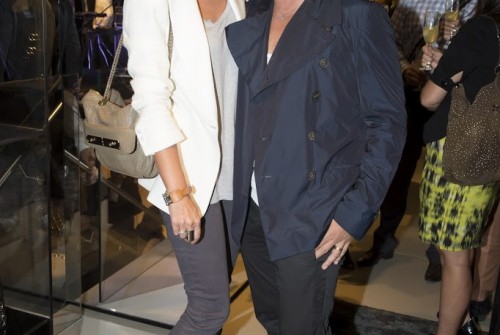 As far events go this was not to be missed. Clearly this was evident with the amount of guests who survived the torrential downpour (and wet feet) to see the refurbished dual-level Emporio Armani store in Sydney.
Last Wednesday night Emporio Armani celebrated the re-opening of its Sydney store with a glamorous cocktail party. There we were presented with the new Spring Summer 2012 Collection and listened to the unexpected (and fab I might add) live performances by Melbourne band Strange Talk and Australian DJ Perfect Snatch.
Broken umbrella and 1 pair of soaking wet shoes later… it was worth every minute.