Concept:
French Riviera meets 60's poolside Glamour. The look is elegant and chic.
This season, be transported to the French Riviera as David Jones unveils its Spring Summer 2014 collections. To compliment this season's catwalk look, shu uemura has created two make up looks that will inspire you to bring out your inner sultry self
Look One:
Embrace balmy nights with shu uemura's incredibly chic colour palette to enhance your beauty. Your eyes will be the focus this season, rimmed in black soft gel pencil, complimented with a soft sheer glow on the cheek and a matte nude lip that will take you from day to evening glamour in an instant.
Key Products-
Complexion:
shu uemura Instant Glow Stage Performer
shu uemura Illuminating Lightbulb Foundation
shu uemura Cover Concealer
Cheeks: shu uemura Colourless Loose Sheer Powder
Eyes:
shu uemura Pressed Eyeshadow Shadow – M black 990
shu uemura Soft Gel Pencil – black
Brow: shu uemura Cover Concealer to lighten
Lips: shu uemura foundation over the lips for a nude look
Lash:
shu uemura Eyelash Curler
shu uemura Natural Volume 1 Lash
shu uemura Tokyo lash Mascara – black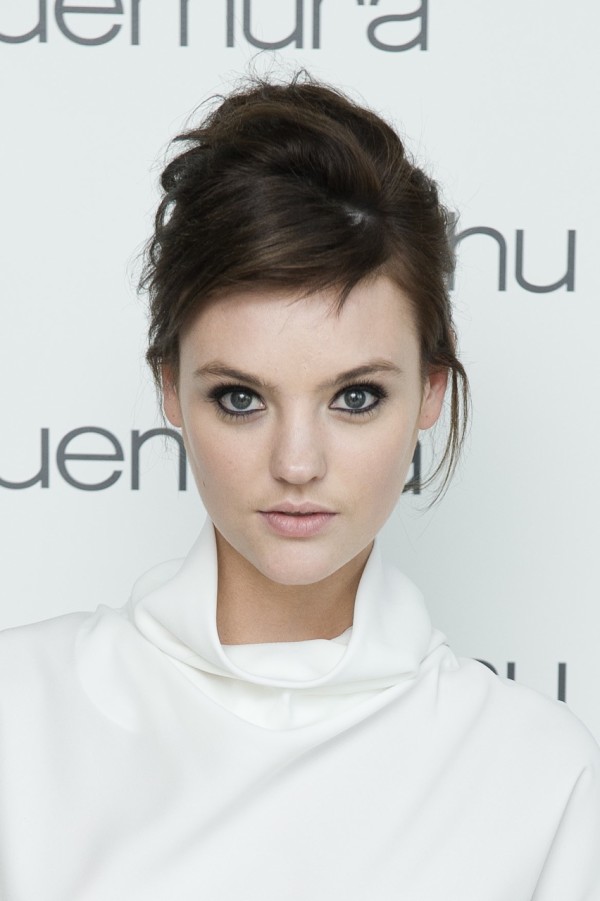 Look Two:
Angelic, chic and a little shy, the baby doll shu uemura girl likes to people watch under the shade of the sun whilst shipping a long ice tea.
Key Products-
Complexion:
shu uemura Instant Glow Stage Performer
shu uemura Illuminating Lightblub Foundation
shu uemura Colourless Loose Sheer Powder
Cheek: shu uemura Glow On Blush M336
Eyes:
shu uemura Pressed Eyeshadow – M813, M851, M895
shu uemura Soft Gel Liner – black
shu uemura Painting Liner – black
Brow: shu uemura Hard Formula – brown
Lips: shu uemura Rouge Unlimited – BG922
Lash:
shu uemura Eyelash Curler
shu uemura Slim Flare Lash – on bottom lash line
shu uemura Tokyo Lash Mascara – black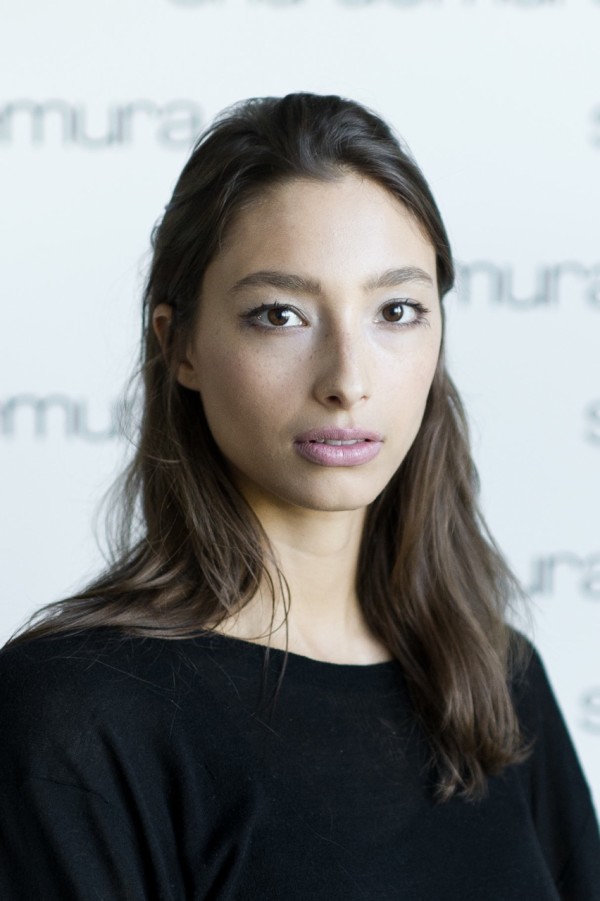 Make-Up looks directed by Mr. Yuji Asano, shu uemura International chief make-up artist