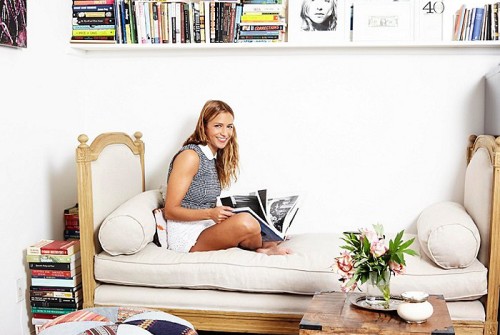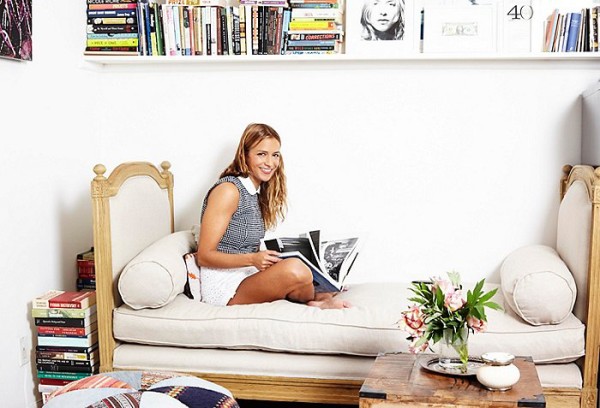 Fashion designer Charlotte Ronson's clothing epitomises the woman who always looks good without trying too hard, and her home is no different. A bright, airy duplex in New York City's NoHo neighbourhood, Ronson keeps the focus on the space by keeping the walls relatively bare. "The light is one reason I fell in love with this apartment," she tells One Kings Lane. "There are windows in the front and back, which is rare. I kept the walls white, and I open the huge window as much as possible."
How did you find such balance between feminine and comfortable?
"Before moving here, I'd lived in the West Village and decorated in a very feminine, Parisian way. When I got here, I wanted to edit down all the girliness and make it more basic. So I brought in some beat-up vintage pieces, like the deep leather armchair and, added neutrals, like the couch. To me, it feels clean and really liveable."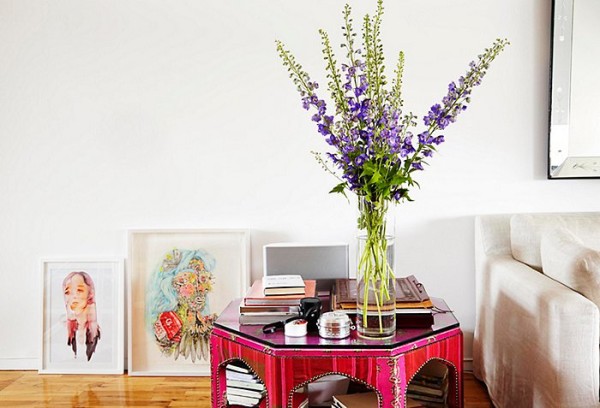 Rather than impulse buying, Ronson likes to think on a piece for a while before pulling the trigger to ensure she's bringing only what she truly loves into her home. This pink Moroccan coffee table made the cut.
Ronson fills little inspiration books with pages and pages of the things she loved and stores them here.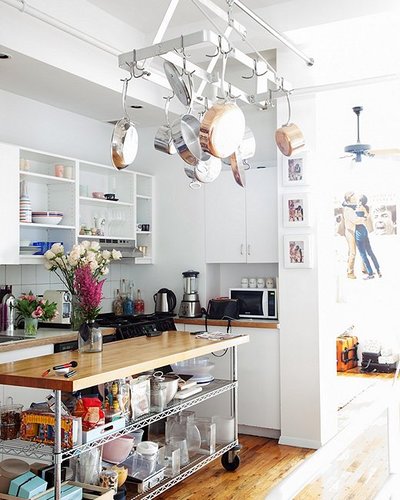 When you're designing your line, do you ever fall in love with a fabric and want to use it at home?
"I actually keep the two sphere separate. Within the collection, you have a certain amount of prints for the season. It's one thing to wear them – they can go in and out of your closet – but in the home, you can tire of things."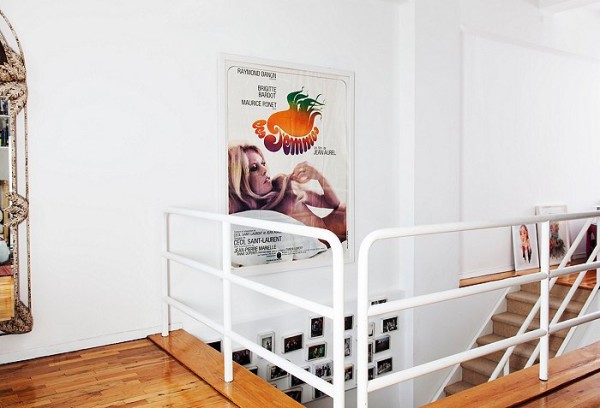 Which artists are you drawn to these days?
"I'm so into Harry Benson photographs, and I've bought them myself, though my mother gave me the Mia Farrow and Jackie Onassis pieces for different occasions. Aurel Schmidt does these amazing hand-drawings that are insane and so detailed. They're dark subjects, lots of cigarettes and trash voodoo, but all in soft pastals. And I'm so into Kim McCarty's watercolours."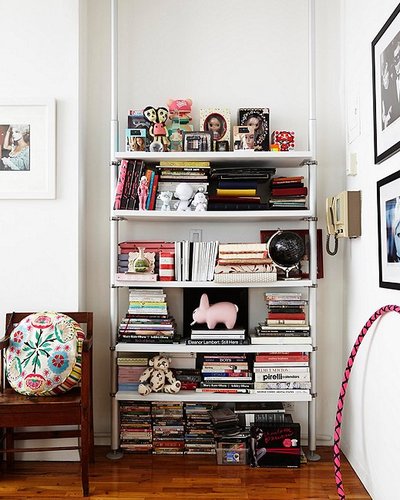 Where do you look for home inspiration?
"I love Pinterest, but also like the old-school way of buying a bunch of magazines and ripping pages out. It's nce to have the image in hand."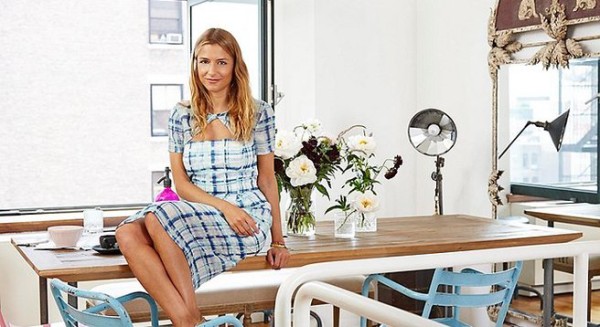 What's the story behind the mirror in your dining room?
"Lorraine Kirke, who's a friend of mine, is an interior designer with amazing taste. She has a little shop in the West Village, Geminola. When she was moving out of her townhouse, she wanted to start fresh, so I came in to give this mirror a look-over. Originally I thought I'd paint in the brown part to clean it up, but I ended up loving every single bit of it."
Images and text via: One Kings Lane