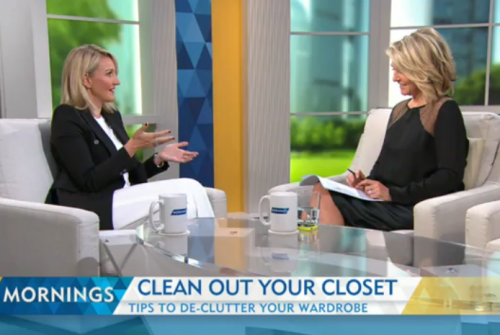 I had the pleasure in joining Georgie on Mornings to talk all things detox … well, specifically wardrobe detox.  We take a lot of pride in what we do here at Yellow Button and our stylists are incredible at helping our clients reach their style potential. However, before you can build on having the perfect pieces in a wardrobe, you need to get rid of all those pieces in there that are not so perfect.
Here are some of the tips and tricks our personal stylists (and myself) use to create a de-cluttered, well organised wardrobe.
Watch the full video HERE
To book a personal stylist to come to your home to assist you please contact info@yellowbutton.com.au. We offer our services nationally.