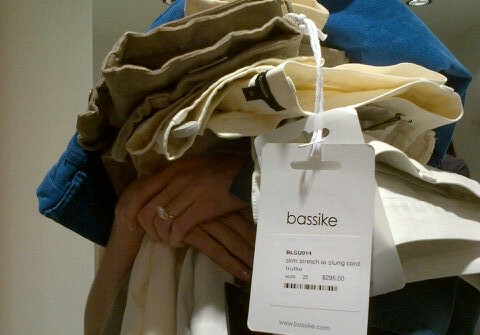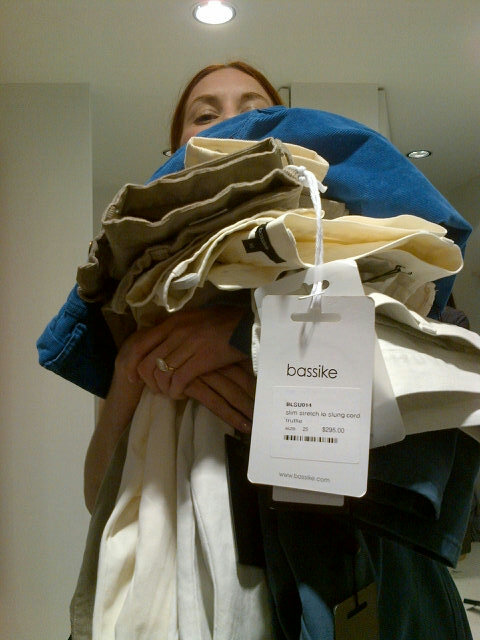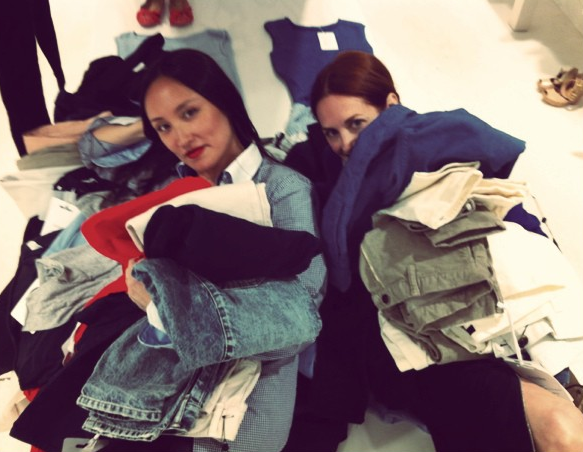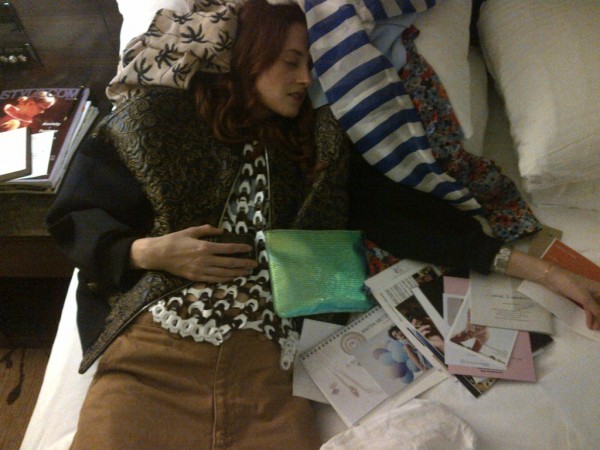 Over fashion week it was great to get some international heavy hitters in town. One of my personal style favourites was Taylor Tomasi Hill, Artistic Director of Moda Operandi. This slim flame-hair feline has a hell of a lot of fashion clout and a huge amount of influence on the international fashion scene.
Whilst she was in Australia, I saw on my Twitter feed, Taylor saying how much she loved Bassike's Lo Slung styles. I remember distinctly, I was wearing mine at the time. Then, I learnt she had gone back and purchased more. Armfuls of the Lo Slung style in denim, cord and drill from the Paddington store. This is what she later posted on her MBFWA diary on Elle.com;
"My new favorite brand for drop crotch pants and perfectly tailored basics! Get ready, Bassike is coming to M'O to make its US debut. It's addictive, I bought seven pair of pants and had to explain when going through customs why I needed seven pairs of the same pant. Needless to say they thought I was absurd."
Taylor then contacted Bassike and requested to run a trunk show on the high-end pre-order site www.modaoperandi.com. This has just gone live and will run for the next 10 days. Have a look at this great site and the trunk show. See what the girls have designed for Resort and get shopping before the collection hits the floor instore!
I'm a huge Bassike fan and as anyone who has been reading this blog knows I think Taylor has pretty incredible style also. In my eyes this pairing is Bassike-ly a match made in heaven.
Photos: Taylor Tomasi Hill Twitter accounrt