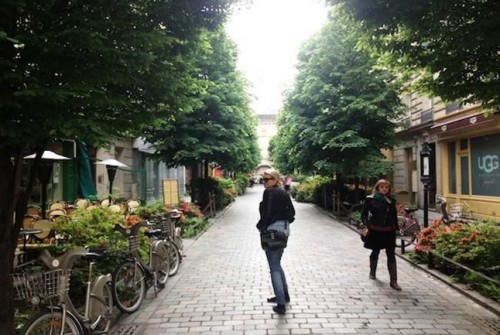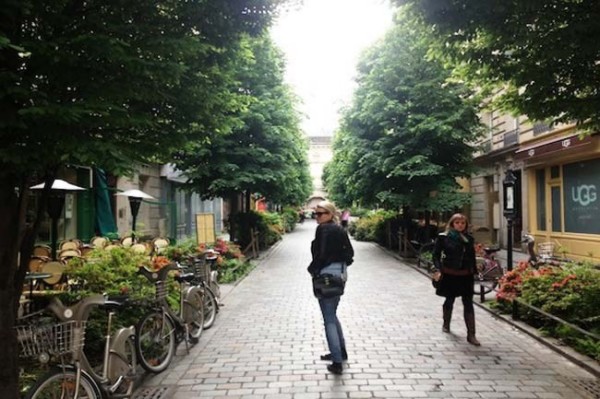 Last year I wrote this guide for Vogue.com.au on Paris and well, I'm heading back in a few weeks and thought I'd revisit it and as nearly every second person seems to be jetting to Europe at the moment thought I'd share on here too.
Landed in the City of Love and can't think what to do? Claire Fabb offers her edit of the best places to shop, eat and stay in Paris.
I'm an Australian girl through and through and as much as I love our amazing country I also love travelling. There is nothing more exciting than walking out of an airport, suitcase in hand and into a foreign (or even a not-so-foreign) land. Europe has always fascinated me. From my days backpacking as a student exploring the cities I'd longed to visit for the very first time, to now walking those familiar streets of my favourite cities, I take so much inspiration from visiting each time with new eyes.
This past week I've been in London and it seems almost criminal not to make the most of the exotic temptations of its nearby European neighbours.
Last Friday one of my oldest and dearest friends and I jumped on the Eurostar for a relaxing weekend away. There is something oddly calming packing a weekend bag, jumping on the train, headphones on with a great playlist and watching the city disappear into the English countryside, then transitioning to the paddocks and yellow daffodil fields of France. And then, of course, finally arriving in the fashion (and love) capital of the world: Paris.
So our plan? Shopping, eating, exploring, sitting in cafes watching the world go by and shopping. (Or did I mention that already?)
We have done this trip a few times together and now have our favourite spots to visit so I thought for this week's Spy Style post I would share my tips for two days in this wonderful city.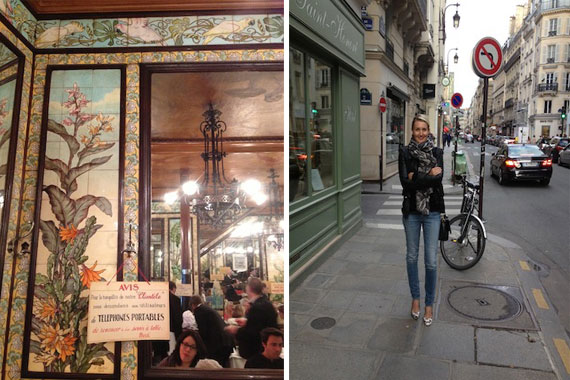 SHOP
Le Marais – A beautiful area to wander and explore the small stores and boutiques. A must visit is Merci-Merci , a concept store housing three levels of fashion, interiors, cafes and a restaurant. 111 boulevard Beaumarchais.
Rue Saint-Honoré – The gorgeous little hotel we stayed in was on this strip so this was our stomping ground. It's home to incredible luxury boutiques: Balenciaga, Maison Goyard, Louis Vuitton, Tom Ford, Chanel and also some favoured French high-street stores such as Sandro and Maje. And not to be forgotten – Colette. A favourite of mine (and Karl Lagerfeld's. He visits weekly) is located at 213 rue Saint-Honoré.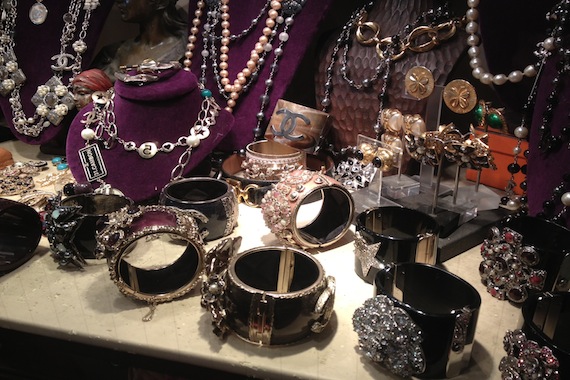 Saint-Germain-des-Prés – Eat and shop, shop and eat. Packed with some of the most famous French cafés and stores including the designer-filled department store Le Bon Marché, you can get lost in this beautiful area in the 6th arrondissement.
Boulevard Haussmann – For more luxury department stores … Le Printemps, 64 boulevard Haussmann, and Les Galeries Lafayette, number 40. Everything you have to have (but never realised it before).
Marché aux Puces St-Ouen de Clignancourt – This huge antique/flea market, just north of the 18th arrondissement, has been operating in some form for hundreds of years. Stunning antique furniture in great condition and also vintage designer jewellery, clothes and bags can be found here. Opens around 10.30am. Keep your belongings safe – it's an area known for pickpockets.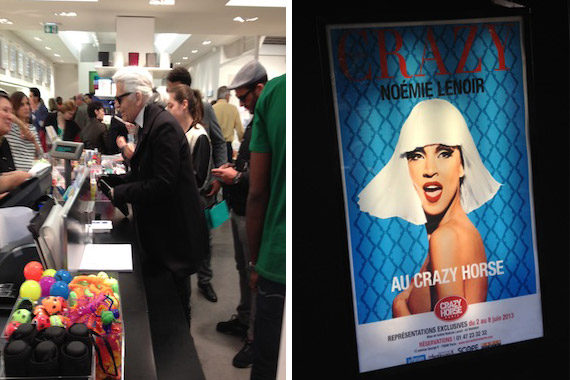 EAT
Brasserie Lipp – 151 boulevard Saint-Germain.
Chez Georges – 1 rue du Mail.
Kei – 5 rue Coq Héron. Great for dinner but you will need to book.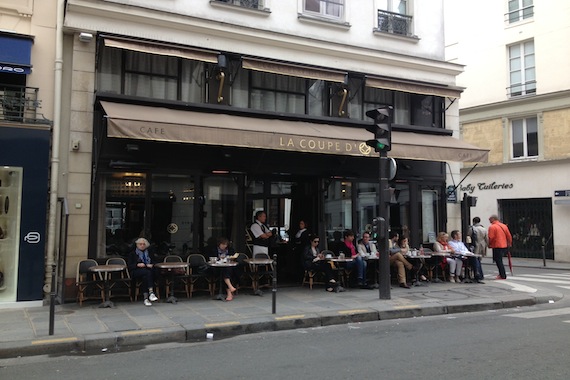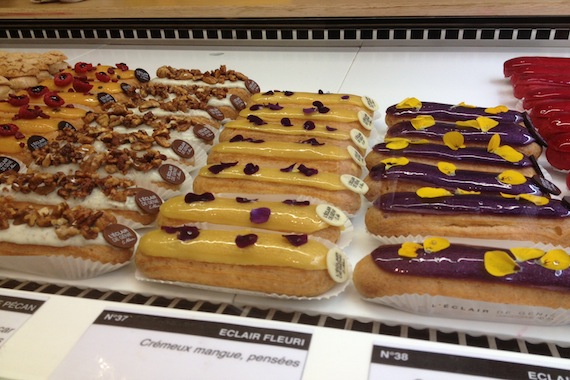 RECHARGE
Café Coutume – 47 rue de Babylone.
Café Marly – 93 rue de Rivoli. Overlooking the Louvre.
Café de Flore – 172 boulevard Saint-Germain. A favourite haunt of Hemingway, Henry Miller and Picasso.
Angelina – 226 rue de Rivoli. If there was a heaven made of chocolately goodness, this is it. For the most incredible sweet experience this cannot be beaten. You may have to queue but it is worth the wait. The best hot chocolate (heaped with cream) that I have ever consumed.
STAY
Hôtel Costes – 239 rue Saint-Honoré. Hotel, music, restaurant, bar, perfumes and magnificent roses.
Le Relais – 308 rue Saint-Honoré. Sweet French boutique hotel almost across the road from Colette.
DO
Hire a bike – If the weather is on your side forget public transport. Get some wheels and explore the beauty of this city. It really is the best way to experience Paris.
Le Crazy Horse – Dita Von Teese has performed here; Christian Louboutin was guest creator last year and it attracts a host of international guests. As far as burlesque goes, I'll admit I haven't seen that much but this was pretty amazing. Definitely worth seeing and having this truly French experience.
Hamman – 39 rue Geoffroy-Saint-Hilaire. Great if you are a fan of a traditional bath house and want a break from it all.
I admit this list is quite long and to do it all would need more than two days, however, there are many options, especially if you want to also take in the museums, monuments and famous landmarks (of which I've mentioned none!). Rain, hail or shine, this should keep you busy and well fed with shopping bags galore.